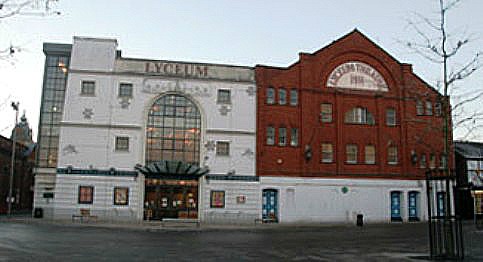 It was a privilege to be at the first performance taking place in the new Studio space at The Crewe Lyceum, writes Claire Faulkner.
The Lyceum Studio has been created from one of the rehearsal rooms in the theatre and has been designed to bring new writing and contemporary theatre to Crewe.
It was fitting that the first production, Greyhounds, has been brought to the Studio by the Crewe-based company Platform Theatre in association with Time & Again Theatre Company.
Written by Laura Crow and directed by Jacqueline Wheble, Greyhounds tells a story of war, love, loss and follows characters trying to work out how they fit in and where they belong.
I really enjoyed watching this production. It completely captured my attention and imagination.
Set in an English village during war time, where rehearsals for Henry V are taking place in the village hall.
It's a classic play set within a play.
The production was well staged and expertly delivered.
The small cast of six did a great job. Fiona Primrose was fantastic as Nancy Wilde, and Laura Crow gave a superb performance as Katherine Winters.
Greyhounds is an example of beautiful storytelling, and I do hope that Platform Theatre continue to grow and bring us more like this.
For more details on forthcoming Crewe Lyceum shows, visit www.crewelyceum.co.uk