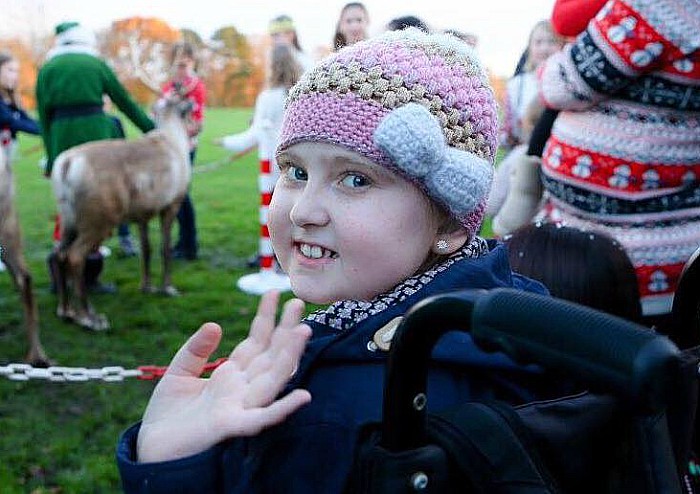 Police have vowed to step up patrols around Nantwich Cemetery as more thefts have emerged of treasured items from gravesides.
The mum of tragic Elle Morris has told her two lanterns were stolen from Elle's grave at the Whitehouse Lane site.
Elle (pictured), from Wrenbury, captured the nation with her brave battle against cystic fibrosis and because the face of the charity after launching her "Elle's Wishes" campaign.
She died after infections set in following a double lung transplant.
We revealed earlier this week how the families of Josh Clayton and Beryl Hilton had reported treasured personal items had been stolen from the graves of loved ones.
Elle's mum Becky Whitfield, from Nantwich, hit out at "heartless" thieves who targeted her daughter's grave.
"I am absolutely fuming that someone has taken the lanterns and their holders off of Elle's grave.
"If I find one who it is, I swear I won't be responsible for my actions!
"What kind of sick person steals from graves let alone a child's grave?
"It's the first time it's happened and I am so angry, hurt, and feel physically sick by it all.
"And I feel so conscious and keep going back everyday now to check no other items have been taken or that her headstone will get vandalised."
Sgt Ian Bennett, of Nantwich Police, urged more victims to report thefts to the police, on Cheshire 101.
"Needless to say a crime such as this is despicable in every respect," he said.
"The location has been passed to the local support officer to give the area passing patrols.
"If anyone has any information regarding this crime can contact us on 101."
Cheshire East Council, managers of the Cemetery, say they will not put CCTV cameras in place as it would be too "intrusive".
A spokesperson said earlier this week: "To prevent such thefts would mean introducing inappropriate and intrusive measures.
"The council can only appeal to the public to report incidents of theft to the police and the council's arms-length company Orbitas, which manages the council's cemetery and cremation services."