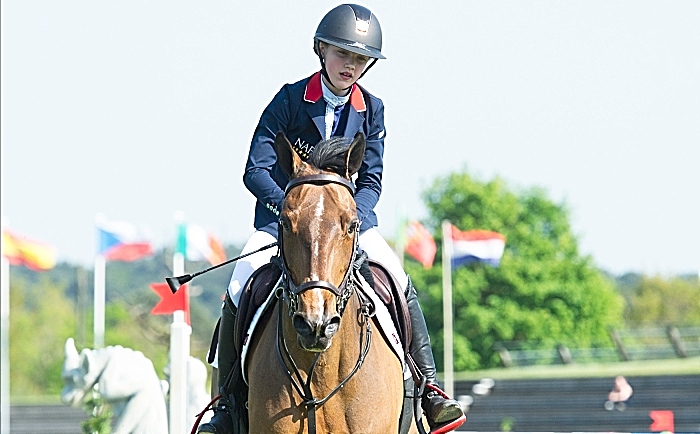 Nantwich teenage horse rider Madison Heath continues to take the showjumping world by storm with another Great Britain call up.
The 14-year-old has been selected to represent GB in the Pony Nations Cup in Opglabbeek, Belgium.
The competition is set to take place between the April 4-7 at Sentower Park.
Madison is the one of six young riders who have been selected for the young riders team – sponsored by LeMieux, manufacturer of saddle pads in the UK.
Others selected are Jodie Burchmore-Eames, Shaunie Grieg, Megan Li, Claudia Moore and Holly Truelove.
Madison is no stranger to international competitions, having been selected previously to represent her country several times.
She has an impressive list of accolades, including taking the Leading Pony Showjumper of the Year Qualifier at Bicton Arena on June 23 last year.
Madison said: "I've always had ambitions for European Championships, so I am absolutely delighted to have been selected for the GB squad again.
"There is a lot of training and preparation to be done ready for the event, but it's all very exciting."
Madison wants to take her ability up to Olympic level and is seeking sponsors to help with significant investment required.
If any businesses or individuals can help, they can find out about sponsorship opportunities by contacting Amanda Dakin on 01270 781158 ext 1019 or E: [email protected], or Sarah Williams T: 07711 967718.
For more information about the event and results, visit www.britishshowjumping.co.uk