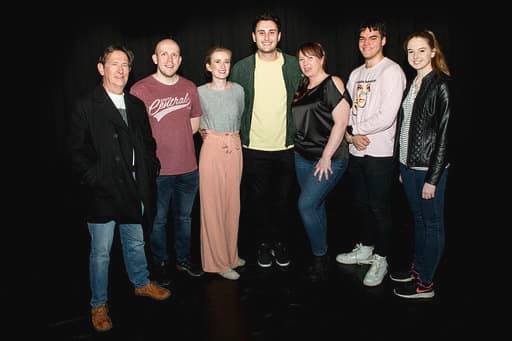 The 1st Cheshire Drama Festival took place this weekend at Nantwich Players Theatre, writes Claire Faulkner.
The festival for one-act plays is a new preliminary round of the All England Theatre Festival.
Over two days, six plays were performed by different amateur drama groups from across Cheshire.
On Saturday, Bus Stop Productions from Wallasey presented Before The Sun Goes Down.
D.T.A.T. from Chester presented Stone Play and The Nantwich Players presented Edgar & Annabel.
On Sunday, Neston Players presented Away Game, Broughton Amateur Dramatic Group presented Do it like they do on the Discovery Channel, and Nantwich Players presented Albert.
All of the plays were of an excellent standard, and it was great to see a festival like this include a variety of genre and original scripts.
Mike Kaiser was the adjudicator and must have had a difficult job deciding the eventual winners.
It was great to see a new festival start in Nantwich, the atmosphere across the two days was exciting and welcoming.
It was wonderful opportunity to see so much theatre in one weekend.
I enjoyed all of the productions, and I hope the festival returns to Nantwich next year.
Prizes were handed out by Ian Clarke, National Chairman of the All England Theatre Festival and playwright Gail Young.
Best Actress went to Bethany Froud from Nantwich Players for her performance of Marianne in Edgar & Annabel.
Best Actor went to Harry Johnson for his performance of Nick in Edgar & Annabel.
Best Director was won by Bev Clark for Before The Sun Goes Dark.
Best original play was awarded to Before The Sun Goes Dark.
The Adjudicator's Award went to the cast of Stone Play.
Best Production went to Nantwich Players for Edgar & Annabel.
The Players will now go forward to the semi-final of the All England Theatre Festival next month.
(Pics by Jeremy Acklam and Andy Boyle)