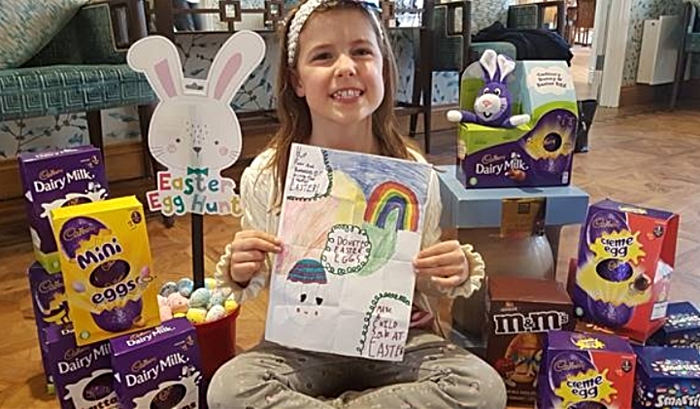 Nurses from the children's ward at Leighton Hospital teamed up with a Women's Refuge and YMCA to pick up a collection of 156 Easter Eggs at Richmond Village in Nantwich.
The Nantwich retirement village appealed to its residents and members of the community for three weeks to donate Easter eggs ahead of Easter weekend.
And 156 Easter eggs were gifted to the children's ward at Leighton Hospital, Women's Refuge and The Salvation Army.
The donation station within Richmond Nantwich was set up to collect eggs for vulnerable children who may not receive an Easter egg this year, aiming to bring a smile to their face and help ease the tough lives they're experiencing.
Nicola Jackson, Senior Village Advisor, said: "I am absolutely blown away by the generosity of the Nantwich community.
"We are so thrilled that we are donating Easter eggs to three wonderful charities and if we can help bring a little joy to local children this Easter then we have succeed in our mission to help people live happier lives."
(Pictured is Harriet Bradshaw from the children's ward at Leighton Hospital)