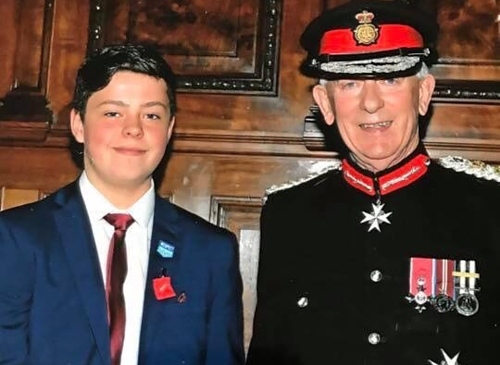 Courageous Nantwich teenager Joe Rowlands has been presented with the Queen's Commendation for Bravery by the Lord Lieutenant of Cheshire for saving his dad's life in a dramatic kayaking incident at sea.
The 14-year-old Brine Leas pupil attended the presentation at Tatton Park with his proud mum and dad, Julie and Paul, of Stapeley.
Joe was named on the Civilian Gallantry List in the New Year Honours for his incredible bravery in saving his dad's life during a dramatic kayaking incident off the coast of Anglesey.
And it crowns an amazing year as Joe, a student at Brine Leas School in Nantwich, was honoured in the Pride of Britain awards in October, as well as in the Nantwich Salt of the Earth Awards.
Mum Julie said: "Lord lieutenant commented that he had never given this award before in Cheshire and on behalf of the Queen, he was very honoured to do so!"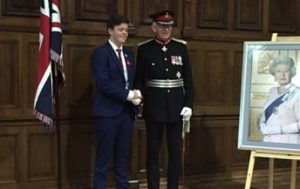 Joe, who is a Nantwich fire cadet, was among eight people to given different awards by Lord Lieutenant at the ceremony.
The kayaking incident happened earlier in 2018 when the boat Paul and Joe were in capsized about a mile out to sea.
Firefighter Paul, an experienced kayaker and swimmer, realised their best chance of survival was to abandon the kayak and try and swim for it.
Joe – who was 13 at the time – reached safety first and clambered onto the rocks but after so long in the water his exhausted dad contracted hypothermia and passed out.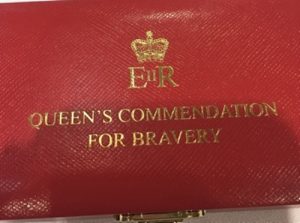 Risking his own life, Joe dived back into the sea, swam to his dad and dragged him to safety.
Despite bleeding heavily from badly cut feet, he performed CPR until Paul came around and then kept him alive until the RNLI arrived two hours later.
The drama was caught on camera and his incredible story went worldwide.
Mum Julie said: "We're so proud of him. We wished it hadn't happened of course, but it's been so nice to have the support we have received.
"It's been quite a year."