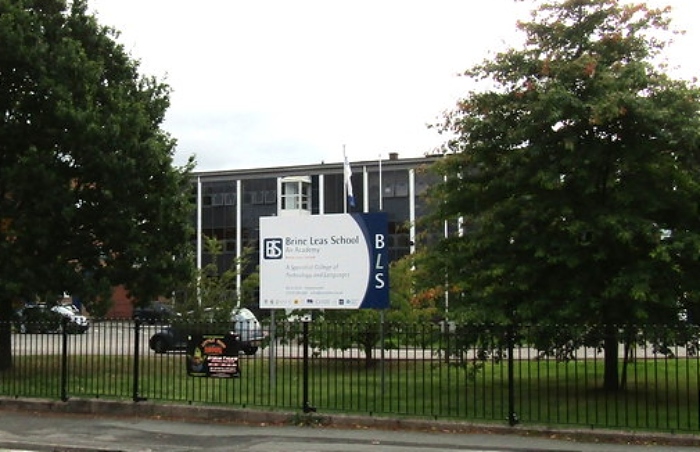 Police have launched a probe into alleged threats made on social media towards Brine Leas School in Nantwich.
Headteacher David Cole called in the police after "threatening messages" were reported as seen on Instagram and Snapchat.
The threats mentioned a specific event at the school, but no more information has been released.
Now officers from Crewe Local Policing Unit are working with staff at Brine Leas School to reassure parents and carers while investigating the posts.
Headteacher Mr Cole said: "We have received a number of telephone calls and emails regarding two social media accounts, one on Instagram and one on Snapchat that have posted things about the school and in particular mention a particular event later this month.
"We are aware of all of the activity associated with the accounts and have reported this to the police and the local authority.
"The police are working closely with us and they are taking action to find the perpetrators and deal with them appropriately.
"Since the police have become involved, one of the accounts has been closed down and the cyber forensic team are working to trace the remaining one and any of the account linked to either of them."
Today (May 14), Brine Leas issued a further statement saying an investigation to locate the source of the messages is underway and anyone with any information is urged to contact Cheshire Police on 101 quoting IML 398879.
In the statement, Inspector John Forshaw, of Crewe Local Policing Unit, said: "There is nothing at this stage to suggest that these threats are credible.
"However, I appreciate that anyone who has seen these messages or heard about them may be concerned and I want to take the opportunity to reassure everyone connected to the school – teachers, parents, carers and pupils – that we are taking this seriously.
"We are carrying out a number of enquiries, working closely alongside the school, to trace the person responsible for the messages.
"If you have any specific concerns please raise these with a local officer."