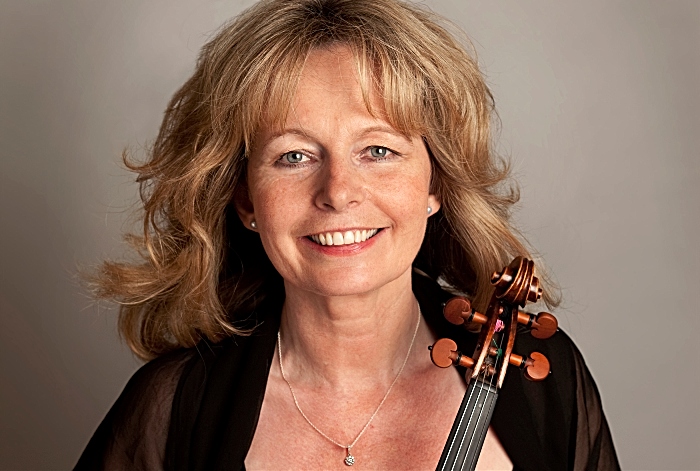 Nantwich is to host international violinist Rosemary Furniss for a 45-minute recital on Thursday July 4.
The performance is part of the Summer Lunchtime Concert series in St Mary's Church.
Rosemary artistic director and concertmaster for London Chamber Orchestra, the UK's oldest Chamber Orchestra which combines the skills of some of London's most exceptional musicians.
She was a protégé of the late Lord Menuhin, being selected at the age of 7 to be one of the first pupils attending The Yehudi Menuhin School for gifted child musicians.
She performed as a soloist with Menuhin and also collaborated with him on the documentary "Menuhin's Children" for BBC television.
In her teens, she attended the Royal Academy of Music and as a young adult, the exclusive Curtis Institute of Music in Philadelphia.
Since then, Rosemary's career has taken her all over the world.
She has appeared as soloist with Philharmonic Orchestra, Halle, Singapore Symphony, Scottish Chamber and Royal Philharmonic.
She will be joined by pianist John Gough who is very well known to Nantwich audiences.
Following his distinguished studies on several scholarships at the RNCM, he has enjoyed a busy career combining solo playing with accompaniment and chamber music.
He has performed in UK and abroad, with the Northern Chamber, Royal Liverpool Philharmonic and Royal Philharmonic 'Pops' Orchestras, and has several Radio 3 broadcasts to his name. He is a Tutor at the RNCM.
Their varied and popular programme will include Sonata K379 by Mozart, Nocturne in C sharp minor by Chopin, the Berceuse from Stravinsky's Firebird, Dance Espagnole by Manuel de Falla and Tzigane by Ravel.
The concert is free to attend but donations are welcome.