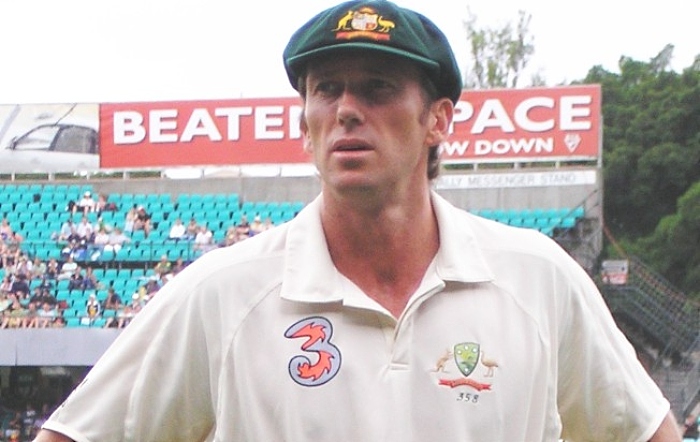 Former Aussie cricket legend Glenn McGrath will be visiting Nantwich as a guest at a special sportsman's dinner event.
The fast-bowler, so often the scourge of England batsmen, will be at Nantwich Civic Hall for the "Evening with Glenn McGrath" night on Thursday August 29.
He will talk about his glittering career, the Ashes, reflect back on current World Cup as well as many other cricketing stories.
McGrath played in 124 test matches for Australia, taking 563 test wickets at an average of 21.64.
He also played in 250 one-day internationals taking 381 wickets.
Since his retirement, McGrath has been a tireless worker for his own foundation supporting breast cancer awareness and research.
The event, organised by Nantwich Cricket club, will also include MC and comedian Jed Stone.
Tickets which are £42.50 are sure to sell fast and include a three-course meal.
The event starts at 6.45pm.
For more details contact Rob Sproston on 07968 037301.
(Pic, above, under creative commons licence by One Salient Oversight)