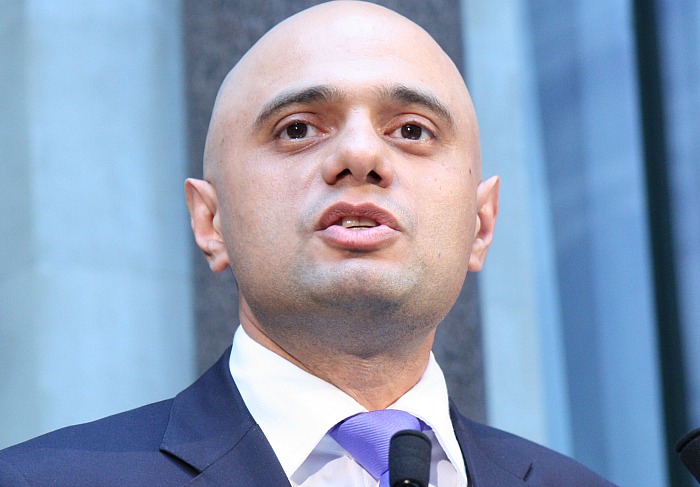 Cheshire has been given more than £400,000 to tackle causes of violent crime among children and young people.
The project will involve a new outreach team to work with young people involved in drug dealing across Cheshire.
It will also involve working with schools and families to keep young people at risk of falling into crime in mainstream settings.
A programme of training will also be delivered to school staff so they can support and divert young people away from gang-associated violence.
Home Secretary Sajid Javid (pictured) said: "In order to put an end to this senseless violence we must have a long-term plan that stops young people from turning to a life of crime in the first place.
"That's why our Serious Violence Strategy combines both early intervention with tough law enforcement.
"This money will play a vital role in providing vulnerable young people in Cheshire with support and opportunities that will steer them away from a life of crime."
David Keane, Cheshire Police Crime Commissioner, said: "The Home Office funding will provide the capacity for enhanced preventative working with young people aged 11 to 17 years who are at high risk of exploitation by criminals as a consequence of County Lines drug dealing, or other forms of violent organised crime in Cheshire.
"This ambitious approach will focus on early interventions in the lives of young people; reducing their personal risk from violent crime and providing them with positive 'alternatives' which will significantly enhance their future prospects as well as making our communities a safer place."
The funding for Cheshire is drawn from the final £3.3 million allocation of the Early Intervention Youth Fund.
The Government previously allocated £17.7 million of the Early Intervention Youth Fund to 29 projects endorsed by PCCs in November 2018.
In addition, further funding was provided to PCCs for additional specific projects.
The Home Secretary also announced an additional £1.5 million of funding for the third year of the Anti-Knife Crime Community Fund.
The money will go towards community projects to reduce knife crime and have positive impact on young people at risk of carrying a knife and committing crime.
The fund has already supported 115 projects over the two years it has been running, to provide a wide range of approaches that help young people avoid being drawn into knife crime in their local communities.