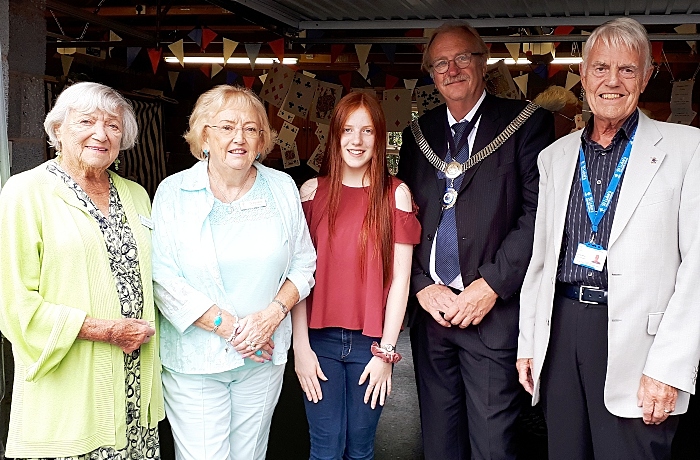 A teeange girl from Nantwich is smiling like a Cheshire Cat after her Alice in Wonderland themed Garden Party raised £1,120 for St Luke's Hospice.
Fifteen-year-old Katie Everett, a year 10 student at Brine Leas School, decided to organise a fundraising garden party to fulfil the volunteering section of her Duke of Edinburgh Bronze Award.
She said: "I thought an Alice in Wonderland theme would work well, and it did.
"We had a Mad Hatter's craft tent, the Queen of Heart's croquet, the Cheshire Cat's Lucky Dip and even an 'Off with their Heads' coconut shy!
"I wondered how challenging it would be, there were so many things to organise, but I kept a list and ticked them off!
"My family and friends helped enormously too.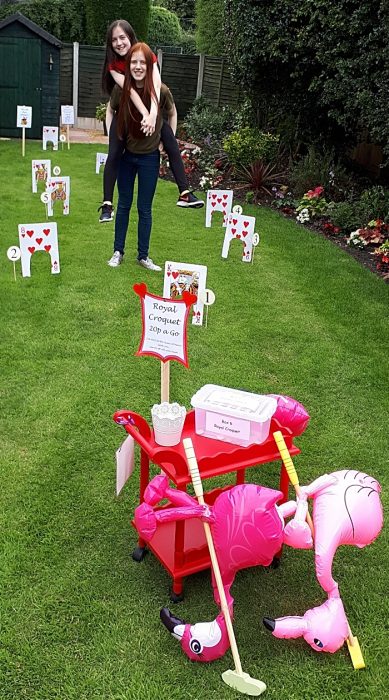 "My friends came early to help set everything up, and ran the stalls with me. Four of my friends play together as a band and played throughout the afternoon – which created such a lovely atmosphere.
"I'm so happy to have raised £1,120 for St. Luke's Hospice, it's such a worthwhile cause, and some people who came told me how special St. Luke's is to them."
Katie's Mum Susan Everett added: "Katie was absolutely thrilled with the total – a lovely experience for her to realise what can be achieved with a little determination, imagination and support.
"And what support! Her friends, all in Year 10 at Brine Leas, gave up their Saturday to help set up, manned stalls and provided the excellent musical entertainment as they're all talented musicians too – inspiring."
Three Vice Presidents of St Luke's Hospice, Dr Violet Pritchard, Di Parsons and Bill Crafter, attended the Garden Party in their ambassadorial roles.
Bill Crafter said: "As long standing supporters of St Luke's, it was lovely for the three of us to be able to support the fundraising efforts of one of the hospice's youngest supporters.
"The weather was kind and everyone had a wonderful time.
"Katie's efforts raised a magnificent sum of money for patient care at the Hospice and we are so grateful to her, her family and friends."
(Pictured above, left to right, Dr Violet Pritchard, Di Parsons, Katie Everett, Steven Edgar – Deputy Mayor of Cheshire East – and Bill Crafter)