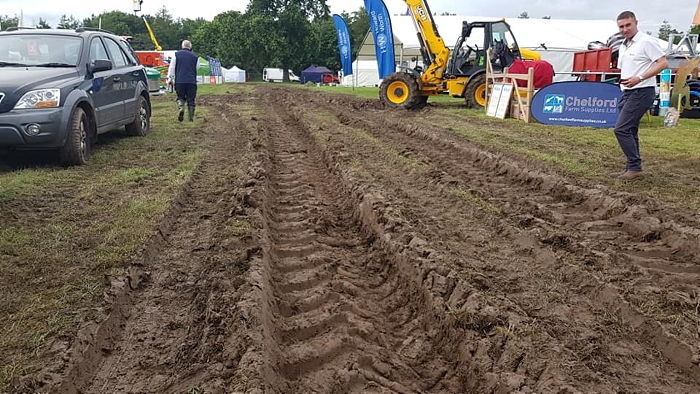 Nantwich Show has been cancelled because of ground conditions caused by heavy rains, organisers have revealed.
They met with insurers and other stakeholders for emergency talks today and took the decision to call it off.
It follows heavy rain all weekend and more heavy rain forecast tonight (July 30).
In a statement by Nantwich Agricultural Society, they said: "This has been a very hard decision to make with so many variables taken into account.
"But the site is simply unsafe for any more vehicles to enter and areas totally inaccessible due to the weather."
South Cheshire Chamber of Commerce has also cancelled tonight's pre-show business reception.
Organisers said the cheese pavilion will be open tomorrow (July 31) and entry will be free as there is lots of cheese to sell and taste.
If people have chefs theatre tickets, these are still valid, need to bring them. Gates open 9am and close 4pm.
If people have VP tickets or already paid for lunch this is still on.
For ticket refunds, information will be on the Nantwich Show website within next five days, at nantwichshow.co.uk
Ticket holders are advised to check with their vendors if they can manage refunds direct to them.
Next year, organisers hope to run the Show over two days at a weekend.