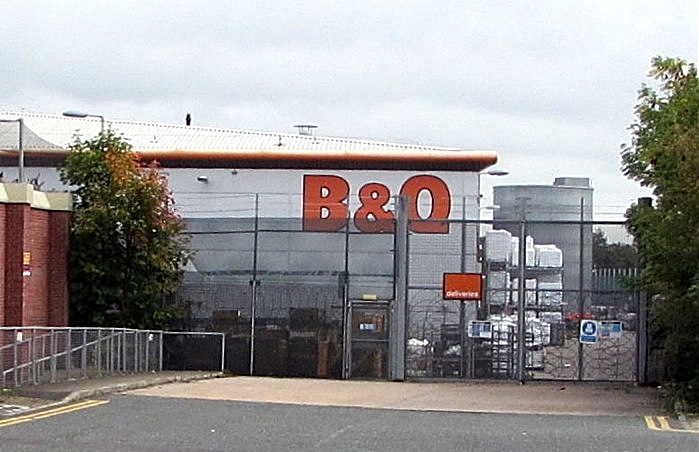 Cheshire East Council's top finance officer insists the authority balanced risk with reward when deciding to buy Crewe's B&Q for more than £20 million, writes Stephen Topping.
The local authority shelled out £21 million to buy the site on Weston Road on April 2 – while the cost of legal fees, stamp duty, valuation and other charges takes the overall figure to £22.3 million.
After independent Cllr David Edwardes and Labour Cllr Steven Hogben asked if the deal was a risk at CEC's audit and governance committee, Alex Thompson, director of financial and customer services, moved to reassure them.
He said: "Is an investment a risk? Yes.
"It is always going to be a risk.
"What you have got to reassure yourselves with is the process we went through to establish whether that risk is actually outweighed by the level of return.
"The reason the decision was made to go ahead with the purchase was because we had done that due diligence – with external advisors as well – that the returns outweighed the level of risk and therefore it was a valid investment for us at that time."
CEC signalled its intention to invest in the property market when it put together its Medium Term Financial Strategy (MTFS) – which was approved by councillors on February 21.
The budget for 2019-20 includes plans to borrow up to £32 million to spend on commercial property, to generate additional revenue from rents that can be used to fund front-line services.
However, Mr Thompson told the Local Democracy Reporting Service in February that Cheshire East will not become reliant on cash raised through a future commercial portfolio – with any funds raised a bonus on top of what the authority has budgeted.
He said: "The investment strategy sets out the parameters and sets out limits.
"It effectively means that we will balance risk against return.
"But the MTFS is not balanced on a reliance on investment income, so we are taking a very prudent approach that says we have given ourselves the opportunity, we have set our parameters but at this stage, we are not actually relying on that to be able to fund the MTFS.
"That will come over time and improve the current position."
CEC already had an investment portfolio worth £7.9 million before it purchased Crewe's B&Q.
(pic by Jaggery under creative commons licence)