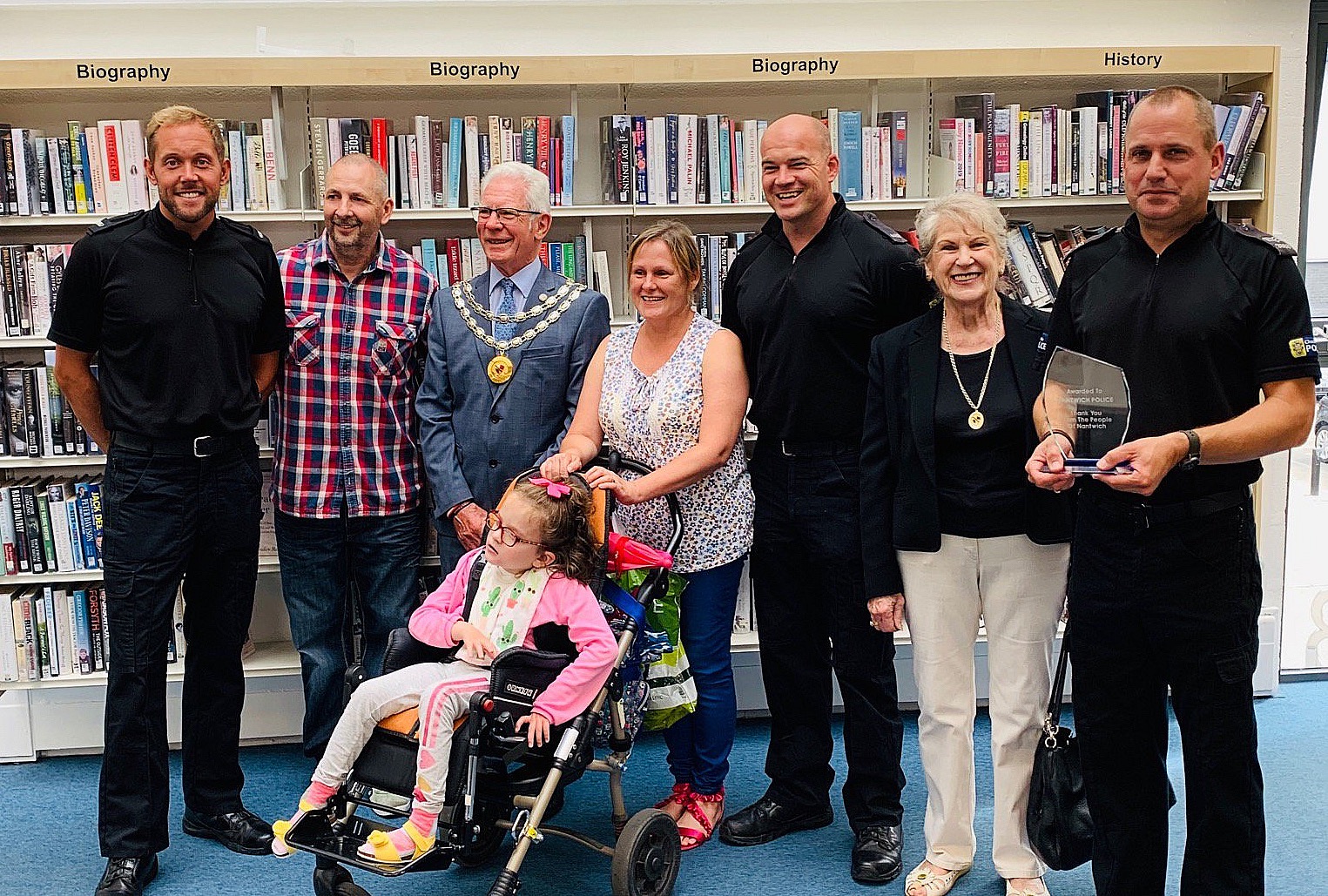 Nantwich town beat officers have received an award from people and businesses in the town.
Sgt Ian Bennett and Nantwich town beat constables Pc Marc Harley and Pc Matt Stonier were surprised when they were contacted by local resident Michael Kewley.
Michael had approached members of the community including local business people  who agreed they wanted to present an award for the work done by officers.
They were invited to a presentation event when the award was presented to them by the Nantwich Mayor Cllr Arthur Moran.
Sgt Bennett said: "This award just came out of the blue and was much appreciated.
"It is fantastic to be recognised in this way by the local community.
"Marc and Matt carry out great community engagement work in the town, getting involved in numerous local events and carry out a lot of work in the two Nantwich high schools."