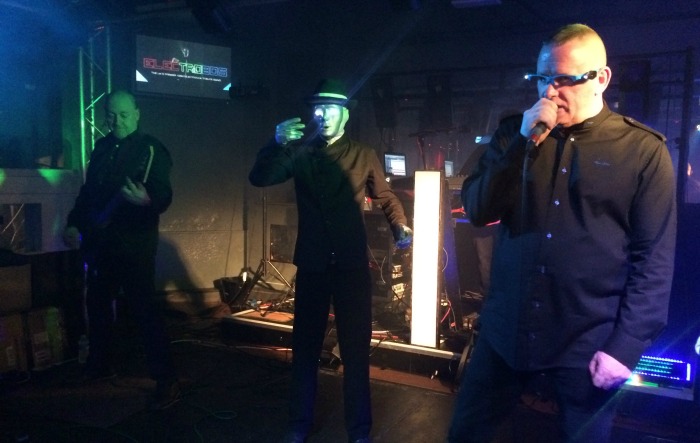 1980s Electronica tribute band 'Electro 80s' will perform a fund-raising concert at Studio Nantwich on Castle Street on Friday September 13.
Admission is free with donations to Macmillan Cancer Support.
Electro 80s will recreate songs from a decade of 80s music by artists such as Depeche Mode, Duran Duran, Gary Numan, Soft Cell, The Human League, Ultravox, and Yazoo.
There will also be an after-party downstairs in the Retro room until 3am.
Nigel Woodhouse, director of operations at Studio Nantwich, said: "It is always a pleasure to have the Electro 80s boys back – they are undoubtedly the best tribute in the UK to the electronica era, which was also the fantastic decade that I grew up in.
"80s music is not just enjoyed by people of my age though – it appears to have passed down a generation as their gigs are attended and enjoyed by all ages who sing along and clearly know all the tracks.
"Admission is completely free but donations are welcomed and every penny donated goes to Macmillan, a great cause as Cancer has affected most of us."
For more information visit https://www.facebook.com/StudioLiveNantwich/