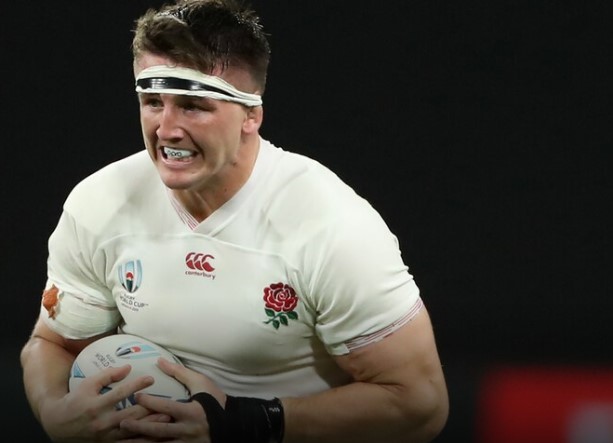 The dad of England rugby star Tom Curry has spoken of how Crewe and Nantwich RUFC made him the player he is today.
As Curry lines up alongside his England team mates in the World Cup in Japan, dad David has reflected on his and his twin Ben's amazing rise in the sport.
Both twins, aged 21, are stars at the Premiership club Sale after the club snapped them up seeing their incredible potential.
It's all a long way from those junior rugby games at the Vagrants and for the school team playing for Bishop Heber.
Their love for the game actually started watching their dad play for Crewe & Nantwich 1sts.
"I think I've only ever missed two of his games but, to be fair, I think he only ever missed two of mine," said David.
"They just couldn't get enough of it," he added.
"They came to every match both home and away and they liked helping as ball boys or bringing on the water.
"They insisted on being there when they could have just chosen to be inside on the Playstation.
"In the rain or snow they would be watching even if they had already played themselves.
"I think those years at Crewe and Nantwich really made them who they are."
Tom and his identical brother's journeys are intertwined – but they are very much their own men. David knows this more than anyone having coached them at the club and school.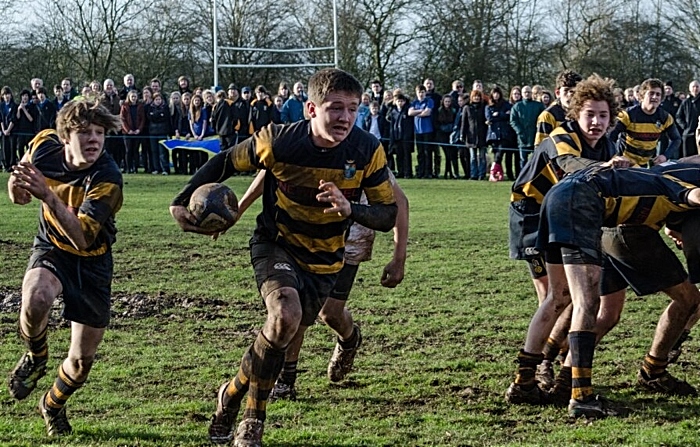 "I was their coach from the age of four to 16 at the club and at Bishop Heber High School.
"I used to play them at fly half and centre and they were my kickers at Crewe and Nantwich as well so they loved getting the ball in their hands and you can still see that now.
"They were competitive and occasionally it boiled over but they were also unbelievably supportive of each other and they still are."
While excelling in rugby, Tom and Ben continued to play many other sports, earning trials with Manchester City and progressing through Cheshire's cricket ranks.
"They were doing so much sport that we needed to keep them fed so I used to send them to school with a bag of bagels, a tin of rice pudding and some peaches every day," added David.
"They had their 21st birthday this summer and their school mates got them some bagels to wind them up!"
Tom first pulled an England shirt at U16 level, continuing in the footsteps of his uncle John Olver who played rugby for England as well as his dad who played rugby internationally at age grade level and even his elder sister Charlotte who represented Great Britain in Frisbee.
By the age of 18, Tom had been awarded his first professional contract.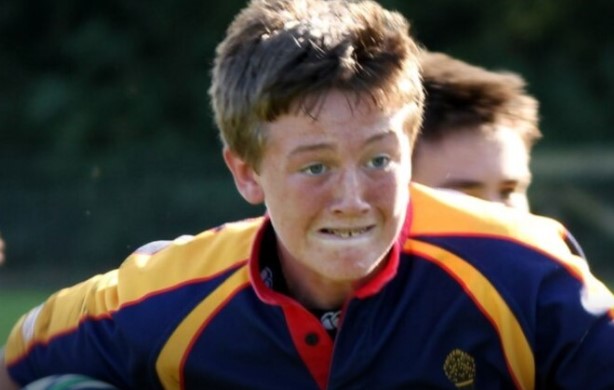 Three years later he has already earned 13 caps for England but David believes it is those early years playing club rugby that made him who he is today.
"He loved those years at Crewe and Nantwich and I think it not only formed him as a player but also as a character.
"My wife and I are so proud of who he has become, he knows the responsibility that comes with pulling on that white shirt and he always makes time for supporters after the game.
"Those values were instilled in both Tom and Ben from their days down at the club.
"Whenever we see him sing the national anthem we are in absolute bits."
David and his wife Susanne are both teachers but should England progress to the latter stages then the family are making plans to go out to Japan to support the team.
"Seeing him perform at a World Cup means so much to us and I know it will also be so special for all the coaches and players who were part of his journey at Crewe and Nantwich."
(content courtesy of England Rugby)