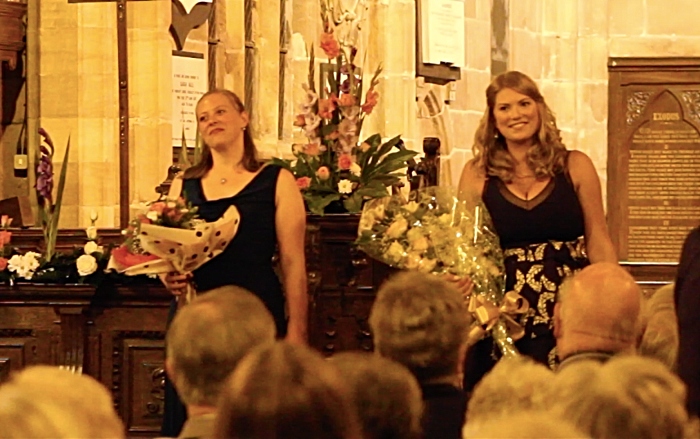 A 'September Serenade' fund-raising music concert has helped raise vital funds for St Mary's Church in Acton, writes Jonathan White.
The concert featured soprano Jessica Thayer, accompanied by pianist Sally Birkett, who performed show-stopping hits from Puccini to Cole Porter.
Jessica Thayer was educated at Malbank School in Nantwich before embarking upon a music degree.
She returns to Italy in mid-October to resume her postgraduate studies.
Event organiser, Stephan Davies, said: "St Mary's Church in Acton has a reputation for pulling together 'one humdinger of an event' and this was particularly true in the case of this musical evening.
"Classically trained soprano, Jessica Thayer, supported by her talented pianist Sally Birkett, performed a heart rendering sequence of beautiful arias and entertained over 200 music lovers.
"The audience was in raptures and spellbound by Jessica's beautiful singing and stunning performance.
"The audience did not hold back – the applause was resounding and executed with the utmost joy and appreciation.
"The concert reached its crescendo with a standing ovation.
"There was much feedback from the enthusiastic concert goers.
"One audience member described the evening as 'electrifying', whilst others stated that, 'it was an evening to be remembered – always'. The car parks in Acton village were full to overflowing and the atmosphere in the Church was buzzing with excitement."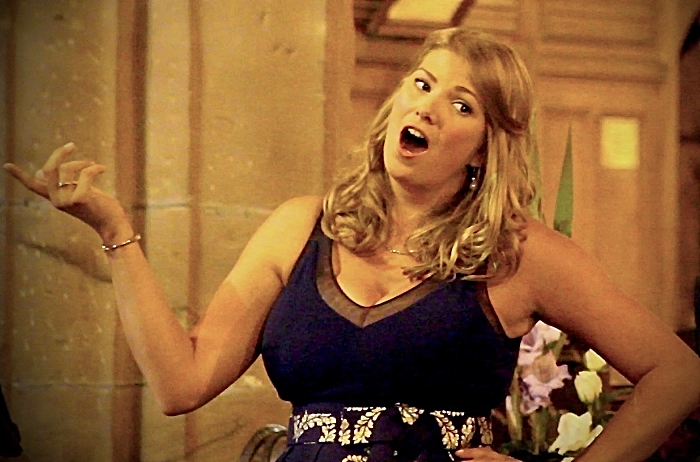 Funds raised from the concert will go towards essential repairs to the fabric of St Mary's Church, Acton, which is a Grade 1 listed church.
Meanwhile, Sarah Briggs – sustainability project officer at Keele University, will give a talk entitled "Why, Why, Why? Our Planet's Problems and What We Can Do" at Acton Church on Wednesday October 23 from 7pm.
Entrance is free, donations are gratefully received for refreshments.
Sarah said: "Our planet is facing significant challenges, from plastic polluting our oceans to climate change causing extreme weather events that are already affecting communities both locally and around the world.
"News stories about the destruction of our natural resources and impacts on people prompt us to ask 'Why?!'.
"But amidst the frustration, there are things we can all do to overcome the challenges we face.
"Through collaboration and cooperation, we can create a sustainable future – after all, we're all in it together."
(pics courtesy of Jonathan White)