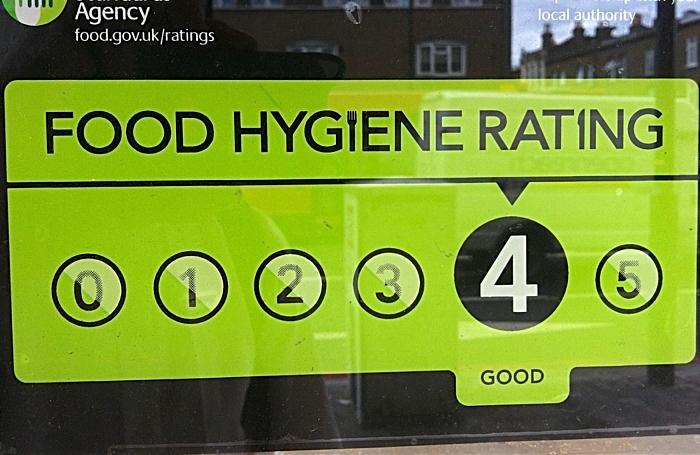 One in eight planned food hygiene checks are missed in Cheshire East, according to campaigners.
Today, the Unchecked.uk have warned of a "gaping hole" in the food safety regime, as new figures show 731 overdue food hygiene interventions of rated premises in Cheshire East in 2018/19.
Campaigners say it raises concerns that serious hygiene breaches could be missed by local food enforcement teams.
The figures – which represent 13% of all checks which should be made – were obtained from Food Standards Agency LAEMS data.
Other findings show a third of high-risk (A- and B- rated) food premises in Cheshire East are found to be failing to meet basic food hygiene standards.
A- or B-rated food businesses can include establishments with a track record of hygiene breaches, larger-scale premises handing raw meat or fish, premises where food contamination is more likely to happen, and businesses serving children or the elderly.
Poor hygiene practices can increase the emergence and spread of bacteria which can cause life-threatening food-borne illness and food poisoning, such as Campylobacter, Salmonella and E. coli O157.
Emma Rose, Project Lead at Unchecked.uk, said: "These figures show the reality of year on year cuts to the budgets and staffing of local enforcement teams.
"Cheshire East residents deserve to feel confident the food they eat is safe, but with cash-strapped local authorities constantly pushed to do more with less, businesses are free to cut corners on food hygiene.
"Left unchecked, dirty kitchens and poor hygiene can have very real consequences for our health – putting the most vulnerable consumers at risk.
"Over 90% of all food businesses in England, Northern Ireland and Wales are meeting basic hygiene standards, but compliance in high-risk premises is poor, and the number of overdue food checks raises questions about whether our food safety regime is ready for the challenges ahead."
Steve Nash, Consumer Advisor on E. coli O157, said: "Whilst local authority staff and other Government inspectors work very hard, they are not being supported well enough.
"The Food Standards Agency now needs to take a good hard look at its failings and address them.
"What is needed is more truly independent local authority food inspectors on the ground, not food industry accreditation companies marking food businesses' own homework – which is what the Agency is planning for future UK food inspections."
An Environment Health Officer, who wished to remain anonymous, said: "For around 10 years local authority budgets and Environmental Health staff numbers have been reduced.
"In many cases this has had a direct impact on both the number and quality of food hygiene interventions.
"These pressures can mean less time is available to complete an inspection and can lead to poor hygiene being overlooked.
"Alongside this, there has been a significant increase in the number of food businesses in the past few years.
"This poses a real risk to Local Authorities which are already struggling to address a backlog of overdue inspections."
All food establishments in the UK are rated from A-E, according to how much of a risk they pose to the public.
Businesses which achieved a hygiene rating of 2 or below in relation to the Food Standards Agency's Food Hygiene Rating Scheme are deemed to be "failing to meet basic food standards".
A spokesperson for Cheshire East Council said: "As of April this year, Cheshire East has 3,373 premises registered as a food business and a risk-based work programme that requires the completion of 1,681 inspections, not including those new businesses that register within the year.
"Food premises are categorised into five bands (A to E) with E-rated premises being the lowest in risk in terms of food provided.
"Therefore, where resources are limited, they are targeted at those premises that pose a higher risk or newly-registered premises, where the risk is unknown.
"As of the end of last month, there are 93 A-D premises overdue (4.69 per cent of all A-D premises), plus 175 E rated premises overdue (16.28 per cent of all E rated premises).
"This gives a total of 268 premises overdue for inspection (8.77 per cent of all A-E premises).
"Currently the service has a number of vacancies for food safety officers and has found it difficult to recruit suitable candidates in recent months.
"This reflects a wider recognised national shortage of food inspectors, who are required to meet the qualification levels laid down by the Food Standards Agency.
"The recruitment process is ongoing and discussions are being held in relation to alternative service delivery methods to help support the 2019-2020 inspection programme.
"The service is very keen to highlight the excellent work being carried out by officers during this period of reduced resource and their ongoing professionalism and commitment to ensuring high standards of food safety in our local businesses."