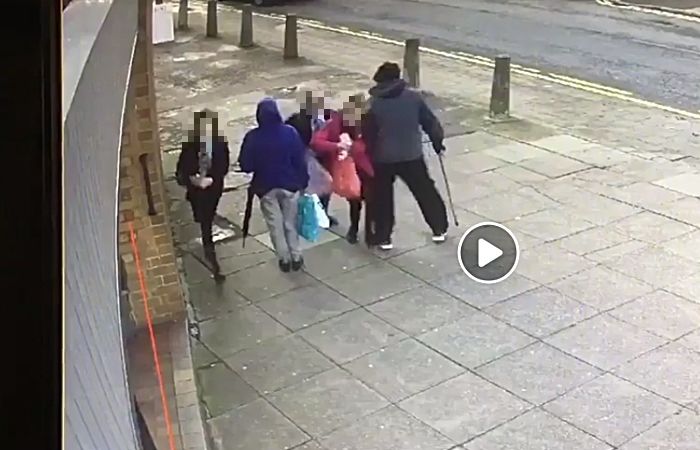 Police say there will be no further action against a man allegedly seen knocking a schoolgirl to the ground in the street in Nantwich.
A video circulating on social media has been seen by thousands showing the incident.
In it, the man who is walking with a stick seemingly leans in to shoulder charge the young schoolgirl to the ground as she is walking in the opposite direction on Beam Street.
The girl, who is walking with two friends and who are all in school uniform, gets back to her feet and appears unhurt in the incident.
The video also shows the man seemingly remonstrate with the girls, raising his stick at them as they walk away.
The incident – captured on CCTV from a nearby building and forwarded to Nantwich News – has caused anger on social media.
We have taken screendshots from the video to show the incident, rather than the video itself.
This is to allow us to pixelate the schoolgirls' faces and protect their identity.
PC Matt Stonier, of Nantwich Police, said: "Officers at Nantwich are aware of a video circulating online that shows an incident involving a local schoolgirl appearing to be knocked to the ground by an older male.
"The schoolgirls in the footage have been identified and the parents of the girl involved have been spoken to.
"The victim and her parents do not wish for the police to take any further action against the male in the footage. He has now been traced and spoken too by officers.
"We would ask that should incidents like this be witnessed that they are reported to the police so that an investigation can take place and those involved safeguarded at the earliest opportunity."