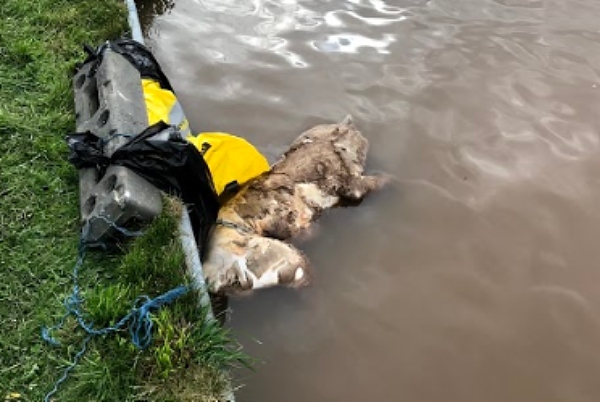 A man has been banned from keeping animals for 10 years after he stabbed his poorly dog twice and chained a heavy weight around her body and left her drowning in a canal in Nantwich.
Brendan Murphy, 52, who lives on a barge on the Shropshire Union Canal, was found guilty of three animal welfare offences when he appeared at Chester Magistrates' Court.
The court heard how the body of a female Japanese Akita dog was seen floating in the Shropshire Union canal at Nantwich on October 6 last year and police were called to the incident.
Officers could see the dog had been chained around the body and, suspecting this was an animal cruelty case, alerted the RSPCA.
Inspector Andy Harris was called to investigate and took the body to the vets, where a post mortem examination revealed the dog had been suffering from a lung disease for a number of weeks.
The vet also found she had been stabbed twice before her body entered the canal and due to the state of decomposition her body had been in the water for about three weeks.
Some patches of fur missing on her body suggested the propeller of a barge had come into contact with her underwater and this had freed her body from the item used to weigh her down.
Her microchip revealed she was owned by Murphy so Insp Harris visited his address and he admitted the dog, called Tara, was his.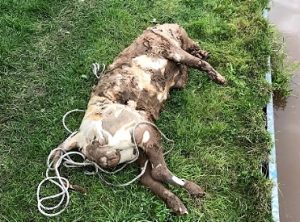 During interviews, Murphy admitted he was aware Tara was unwell with a lung condition and had sought veterinary advice but could not afford the treatment.
He said she had died on the canal barge and so he buried her in woodland near Crewe where he was moored at the time.
He said in interview he went to the spot where he buried her to pay his respects a few times but claimed about two weeks later her body had been dug up and said he had no idea how she ended up in the canal.
As it was suspected Tara had drowned, samples of her bone marrow were sent away for forensic testing – the first time this technique has been used in an RSPCA prosecution.
The test would be able to show if algae from the canal was present in Tara's bone marrow which would confirm she died from drowning.
In such cases algae from the water is inhaled into the lungs which passes into the bloodstream and then ends up in the bone marrow.
The test showed that Tara died from drowning which disproved Murphy's claim she died on the barge and he buried her.
In a witness statement an expert vet told the court: "It is my expert opinion that Tara was suffering as a result of underlying ill health at the time of her death.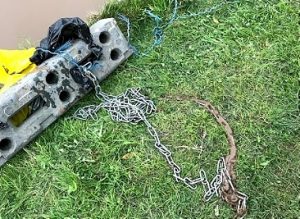 "It is further my expert opinion that Tara was alive when she was placed in the canal and that she was deliberately anchored down with a length of chain.
"The cause of death in Tara is hence in my expert opinion drowning."
Insp Harris said: "Poor Tara had a lung disease which was left untreated and therefore she was left suffering will this illness for a number of weeks.
"She was then stabbed in the abdomen twice before being thrown alive into the canal, where she drowned.
"It is upsetting to think about what she must have endured during her final moments."
As well as the 10-year ban on keeping animals, Murphy was given a 10-week jail sentence suspended for 12 months and was ordered to pay £300 costs and a £115 victim surcharge.
Murphy admitted causing unnecessary suffering to a dog by failing to provide proper and necessary veterinary care and attention; causing unnecessary suffering to a
dog by stabbing the dog; and causing unnecessary suffering to a dog by attaching a weight to the dog by a chain and drowning the dog in the
canal.