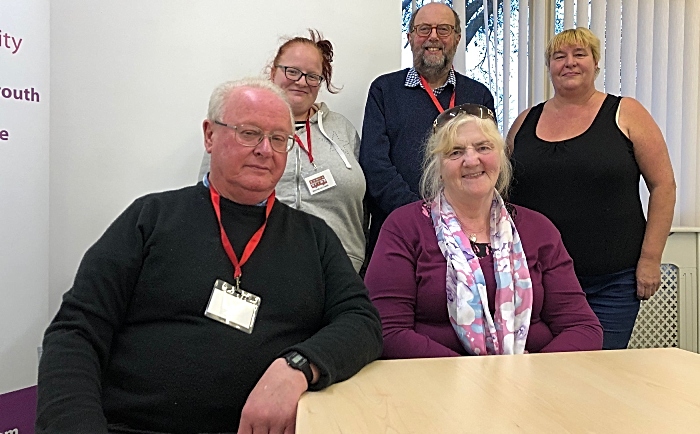 A group championing bus users across Cheshire is determined to see better transport links made a priority by council chiefs, writes Stephen Topping.
Crewe and District Bus Users Group (CDBUG) was set up to challenge cuts proposed in Cheshire East Council's 2017 bus review.
The group – which represents passengers who travel on services running to and from Crewe – now wants CEC to consider giving more support for the bus network in its budget for next year.
"We would like them to actually look at the impact of bus services on enhancing people's lives," said Carol Jones, chairman of CDBUG.
"Buses are about making sure people are able to get out and about and enjoy themselves – going to the theatre, the cinema, the bingo hall – to improve emotional health and wellbeing.
"Better transport, better future – that is our message because we want people to get out and about, to enjoy our towns and the support the many events held around Cheshire East."
Following cuts made to the subsidised bus network in 2018, many evening and weekend bus services were axed across Cheshire East in a move that saved the council £1 million.
CDBUG is keen to see improved services to support the night-time economy and for improved access to and from Leighton Hospital.
"I was in hospital for 10 days last year including two weekends," added Carol.
"It would cost visitors £20 to get to Leighton Hospital and back by a taxi from Crewe because there were no buses running. It is just not on."
CEC is consulting on its draft budget plans until January 6 – and at a recent meeting, councillors made calls for services to be improved as the authority continues to tackle climate change.
Cllr Mike Hunter, Labour CEC member for Middlewich, said: "We in this council are forced to make massive new estates on the outskirts of towns because there is no room within the town.
"There is no provision for them to get into town unless they are in the car, and it's the same for schools, it's the same for everything."
Cllr Tony Dean, Conservative CEC member for Knutsford, added: "I think if we had a good bus service the car parking [demand] would eventually – not immediately – but would eventually go away.
"My concern about this budget so far is that I don't see anything transformative in terms of the bus service, and that's what we need."
To take part in CEC's budget consultation visit cheshireeast.gov.uk/budget
CDBUG is holding a drop-in event next week for any passengers to raise concerns and ask questions about services around Cheshire.
The event takes place from 10am to 2pm on Wednesday, December 6, at Jubilee House near Asda, in St Paul's Street, Crewe.
For more information about CDBUG email [email protected]