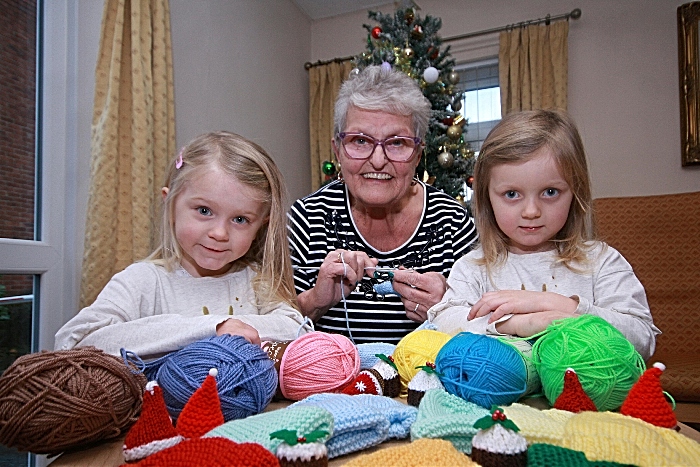 Knitting nannas in Nantwich were entertained by children as part of a pre-school's campaign to spread festive cheer and kindness.
Tots from Little Crickets pre-school, off Cumberland Avenue, visited the 'Knit and Natter' group which meets at Manor Court sheltered housing to deliver mince pies and sing carols.
The visit was hot on the heels of delivering 440 meals to Stapeley Grange Cattery and meeting the RSPCA staff who care for homeless animals.
They also took mince pies to Nantwich firefighters, police officers and ambulance service personnel.
Little Crickets manager Helen Dobbie said: We have staged our version of 'Pay it Forward' – the campaign which encourages people who have been the recipient of kindness to do a good deed for another.
"Although they are only tiny the children have grasped the concept and have developed an understanding of how the emergency services look after us.
"And they loved meeting the knitting group and hearing how they have nurtured children of their own.
"Now we are planning a visit from Nantwich Food Bank."
Hall Smith Whittingham solicitors in Nantwich sponsored their efforts as part of giving back to the community.
Little Crickets offers funded places for two to four year-olds and 15 or 30 hours of provision to eligible families as well as privately-funded sessions.
Children work to the Early Years Foundation Stage curriculum to learn about the world around them and develop their literacy, numeracy, speech and language skills ahead of primary school.
Parents and carers who would like to know more are asked to call Little Crickets on 01270 814569 or email [email protected]
Knit and Natter meets every Friday and new members are welcome.