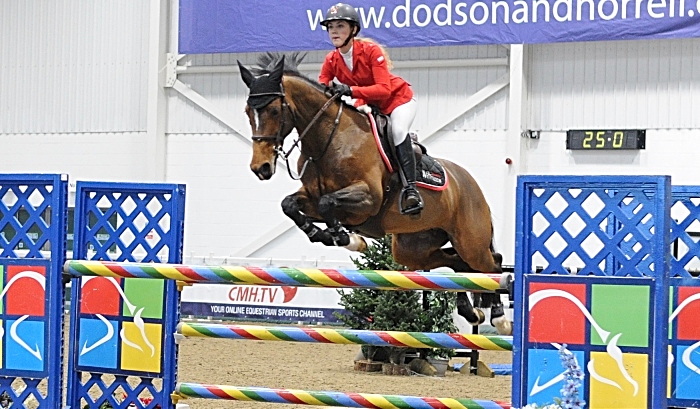 Young Nantwich rider Madison Heath came out on top at the recent equestrian qualifiers in Liverpool.
The 15-year-old topped the leaderboard at the Charles Britton Equestrian Construction Winter JA Classic Qualifiers which began at the 148cm Pony Premier Show at Aintree Equestrian Centre.
Riders focused on securing a top three qualifying place for the prestigious Charles Britton Equestrian Construction Winter JA Classic Championship.
They take place at SouthView Competition & Training Centre in Cheshire across the weekend April 17-19.
Sunday's qualifier saw a smaller field of 17 come forward to take on course designer Ian Clark's 11-fence first round track.
Four completed the first round with a clear with only three progressing on to the final round.
Fifteen year-old Madison topped the table with Sarah Williams' 10 year-old mare Flavia.
They pulled three clears out of the bag and crossed the final finish line in 29.33 seconds, just 0.28 of a second faster than second placed Tabitha Kyle.
Charles Britton Equestrian Construction Winter JA Classic Qualifier Results:
1st Madison Heath & Flavia – 0/0/0 – 29.66 seconds
2nd Tabitha Kyle & Gangnam Style – 0/0/0 – 29.94 seconds
3rd Henry Squibb & Kilcurry Dawn – 0/0/8 – 38.37 seconds
(Image courtesy of Majestic Photography)