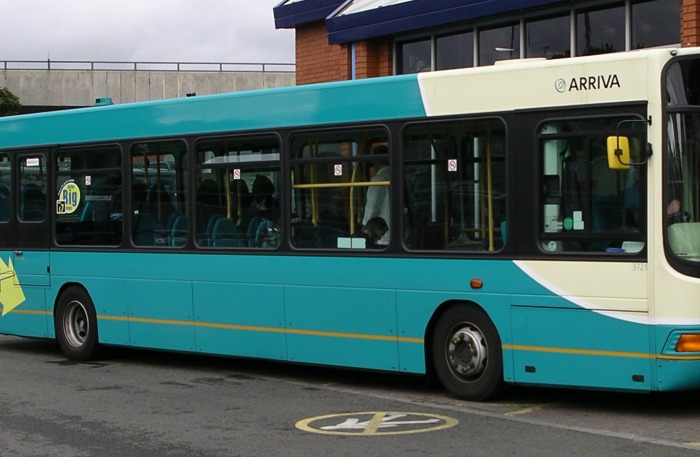 Another review of Cheshire East's bus network is on the cards – two years after the last one saw evening and weekend services axed, writes Stephen Topping.
Cheshire East Council has faced repeated calls to reinvest in bus services since the last review in 2018, which led to the council cutting £1 million from its subsidised bus budget.
And at a scrutiny meeting this week, a top officer at the council gave the strongest hint yet that the council will take a fresh look at the network.
Frank Jordan, executive director of place at CEC, suggested town centre buses could be supported by the council in future – or the subsidised bus budget could be increased as a whole.
He said: "We did do a substantial bus review around two years ago and the subsidy we continue to provide is £2.5 million.
"Nonetheless, we do want to look at that again, particularly looking at perhaps whether we change some of the priorities and look at subsidising the routes into towns as opposed to some of the routes that go across Cheshire.
"Or maybe we could look at a future strategy where we just increase the total funding available for public transport – but that is something that would need to be considered as part of future budget preparation."
CEC recently stepped in to save the 130 bus between Handforth and Macclesfield, while it is working with Cheshire West and Chester Council to fund a Sunday service for Crewe and mid Cheshire.
Cllr Craig Browne, deputy leader of CEC, also invited town and parish councils to share bus subsidies with the local authority at last week's cabinet meeting, to help fund new services in future.
Mr Jordan added: "Local authorities can subsidise bus networks but we have to demonstrate that it is not commercially viable and we have to demonstrate that there are either economic or social advantages in doing that.
"But of course, it costs significant amounts of money to do that."
The idea of improving Cheshire East's bus network has been mooted at several council meetings since the local authority declared a climate emergency last May.
Cllr Peter Groves, Nantwich South and Stapeley Conservative, said: "If we are going to make some progress on [the environment] – and also make sure people can actually come into town to go shopping – we need to have a properly integrated public transport system.
"It needs to be accessible, it needs to be reliable, it needs to be efficient and it needs to be affordable."
But Cllr June Buckley, Liberal Democrat, insisted public transport would have to be 'massively invested in' for any major improvements to take place.
She added: "Unless we have major central government funding, we are not going to do what we need."