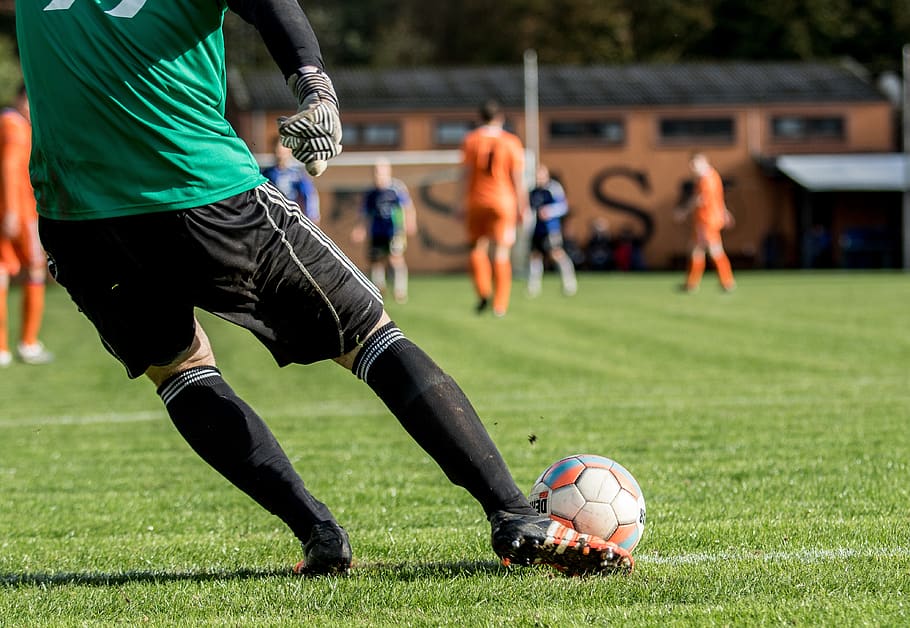 There were plenty of goals and incidents in the Crewe Regional Sunday League, despite poor weather and difficult playing surfaces.
Crewe Athletic move back to top spot in the Premier Division after beating Willaston White Star 5-3.
Josh Dunne and Luke Gillan both scored twice, with Jason McMullan also on target.
Dan Williams, Lukasz Synowicz and new signing Krystian Burzynski scored for The Star.
George and Dragon stay in third place after crushing White Lion 0-10.
Robbie Hatton netted four goals, Jordan Johnson three, with Richie Macalease, Caine Mellor and Oliver McDonough completing the scoring.
Faddiley and Betley were involved in a nine-goal thriller, with Betley coming out on top 4-5.
Rich Ryan, Chris Lines, and Will Emerton (2, 1 pen) scored for Faddiley, with Keiron Duckers (2), Lee Smith, John Shufflebottom and an own goal on target for Betley.
Faddiley had a chance to equalise in the closing moments but missed a penalty kick.
In Division One, Bridge Inn stay top after a narrow 2-1 victory over Broadhurst FC.
The home side led 2-0 at half -time thanks to a brace from Josh Wynne, but Will Jones netted for the visitors to put them back in the game.
The Old Star stay in second place after beating Princes Feathers 0-6.
Terry Cain scored three, to take his total of league goals for the season to 34, and Matthew Davies also scored three.
The fixture between C & N United and Sydney Arms was switched from the King George Playing Fields to Wheelock and resulted in an 8-4 win for Sydney Arms.
Ben Reddock is another player in excellent goal scoring form at present, and both he and Olly Dunning netted three, with Aaron Davies getting two.
Mark Green and Josh Clive each scored twice for C & N Utd.
Talbot stay in joint second place after their 4-1 win over Audlem.
Jordan Cotterell, Liam Whittaker, Scott Rankine and Joe Goodier scored for Talbot, with Tom Capewell on target for Audlem.
AFC Talbot stay in fourth place after an emphatic 0-9 win over White Horse.
Mike Blundell and Liam Challenor both scored hat tricks, with Jack Turner (2), and Tom Butler also on target.
The game was halted briefly when a horse and rider appeared by the pitch.
Match referee Des Evans, whose duties as an employee of Cheshire East Council include the maintenance of Barony Park, reminded the young lady rider of the bye law which forbids the presence of horses on the area.
The game between Sandbach Town and Nantwich Pirates was abandoned after 60 minutes, following an incident in which two Nantwich Pirates players were sent off.
After a delay of some time, the young referee decided that he did not wish to continue with the game, and that was that.
Sandbach Town were winning 4-3 at the time, thanks to goals from Tony Fidzewicz (2), Zak Birchall and Reuben Kehayov.
Garry Gordon (2), and an og scored for The Pirates.
The one remaining quarter-final of the Crewe FA Sunday cup was finally played.
White Lion Ford Lane found themselves reinstated into the competition after George and Dragon were expelled for inadvertently fielding an ineligible player.
And they progressed to the semi-finals after a narrow 4-3 win over NHB, who took a very early lead.
Russell Schofield (2). Dale Capper and Danny Griggs scored for The Lion, with Frank Farrington, Dan Ball and Nick Ball netting for the Bunbury team.