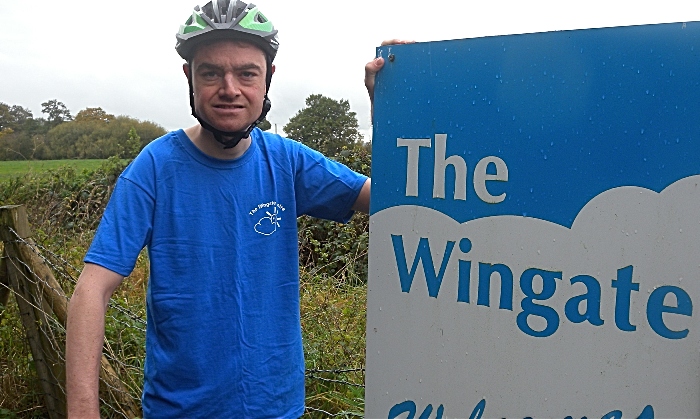 A regular user of the Wingate Centre in Wrenbury is to launch a cycle challenge to help raise funds for the venue.
Matthew Roberts (pictured), from Nantwich, is taking part in 20 bike rides in 2020 to raise money for the Wingate Special Children's Trust.
The 29-year-old, who is on the autistic spectrum, will tackle the rides, all of which will be a distance of at least 20 miles.
He has been using the Wingate Gym for over eight years and it his family says it has helped him make "immense progress" since joining.
His dad Graham said: "The coaches at the gym have helped to improve Matthew's confidence, flexibility, movement and strength, and his social skills have also come on leaps and bounds.
"Without doubt, the Wingate Centre is a huge asset to people with disabilities in South Cheshire and well worth supporting.
"Matthew's bike challenge started a few weeks ago and he has set a target of raising £750."
Matthew added: "The Wingate Centre is an independent charity devoted to enrich the lives of children and young people with disabilities.
"The centre has a fully fitted gymnasium, a carefully designed sensory room, a beautiful outdoor play area and residential accommodation to provide short breaks and activity days.
"I attend the gymnasium on a weekly basis to help build my strength, mobility, flexibility and balance and it also helps to promote my social skills.
"Thank you very much for your donation. It really means a lot to me and to The Wingate Centre."
The Wingate Centre in Wrenbury was established in 1988.
It also welcomes visitors for shortbreaks, active days or to take part in recreational activities.
The Centre does not receive any government funding and relies on donations and fundraising events.
People can sponsor Matthew by phoning Gareth Roberts on 01270 629958 or by donating online on a Just Giving page here