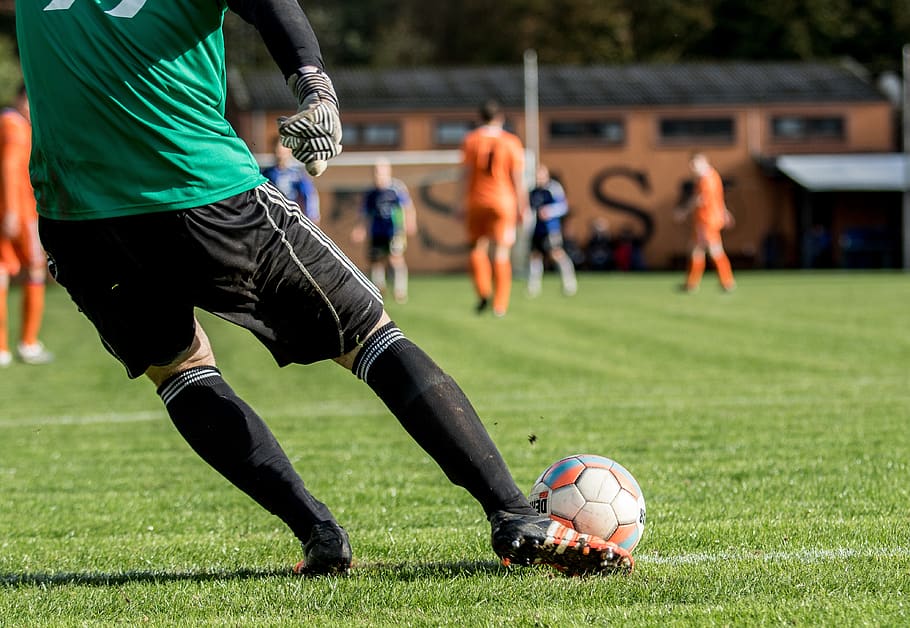 Crewe Regional Sunday Premier League leaders Crewe Ath remain top after they beat local rivals White Lion Ford Lane 2-3.
White Lion took an early lead through the league's highest scorer, Russell Schofield.
But the match hinged on an incident just before half time, when a White Lion Ford Lane player was sent off.
From the resulting free kick, Josh Clarke scored to level things up.
In the second half, Athletic scored further goals through Cal Chapman and Jordan Amson.
Schofield scored a second goal for The Lion, but Crewe Athletic held on to win.
George and Dragon move into second place after their 1-1 draw at home to Betley.
Olly McDonough scored for the home side, with Jamie Baker netting for Betley.
NHB beat Salvador 4-2 thanks to two goals from Frank Farrington and one each for Dan Ball and Nick Ball.
Tom Edge and John Stone netted for Salvador.
White Lion were too strong for Willaston White Star, hammering in 11 goals without reply.
Jason Bennett scored three, Jamie Owens and Keiron Smith each scored two, and further goals came from Danny Robinson, Nathan Cherrington, Jordan Long and Curtis Sinnott.
In Division One, league leaders Bridge Inn remain in top spot, despite only drawing at home to AFC Talbot.
Curtis Rodgers netted twice for the home team with Owen Porter and Warren Humbasha also on target.
Tom Kelsall, Joe Ecclestone and Jamie Collina (pen) scored for the visitors, before a last minute 20-yard shot from Lee Jones ensured a 4-4 draw.
The Old Star stay in second place after a comprehensive 8-2 win against bottom club C & N Utd.
Leading scorer Terry Cain had a rare blank day, but his brother Jamie kept things in the family by netting five goals.
Matt Davies (2) and Elliott Booth were the other scorers, with new signings Sam Withington and Kyle Mahoney netting for the visitors.
Talbot beat Audlem 0-6 to remain in joint second place.
Ryan Moss scored a hat-trick, with further goals coming from Harry Maclennan, Scott Rankine and Danny Mair.
Nantwich Pirates and Broadhurst FC also shared eight goals.
Shaun Bradley, Danny Martin (2) and Dan Goward scored for the Northwich outfit.
Garry Gordon, Chris Lunn and Billy Kynnersley netted for The Pirates, with Club Secretary and veteran goal scorer Andy Truan scoring a last-minute equaliser following a corner kick.
Another drawn game was at Wheelock, with Sydney Arms and Sandbach Town ending up 2-2.
Rhys Potter and Ben Reddock scored for Sydney Arms, with Matt Timms and Tony Fidzewicz netting for the visitors.
The game between White Horse and Princes Feathers also ended up as a 4-4 draw.
Johnny Parkes, Adam Smithies, Dan Wade and Ken Mather scored for The Horse, with Adam Pickering (2), Daniel Larkin and Joshua Patterson scoring for the Winsford-based visitors.