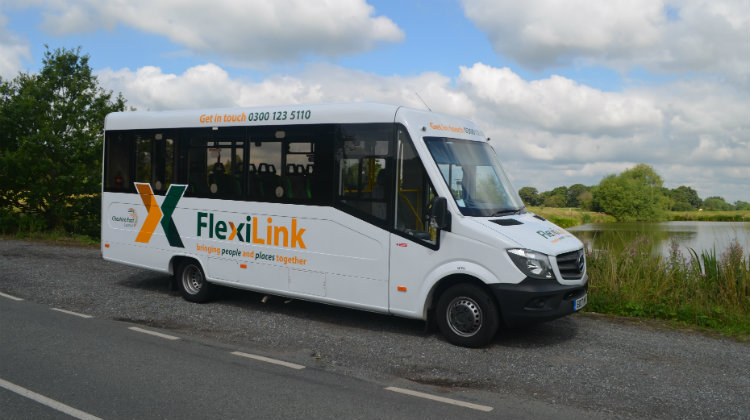 Transport service Flexilink has been suspended by Cheshire East Council in response to the COVID-19 pandemic.
Cheshire East says it has taken the decision to suspend its demand-responsive services from Monday March 23 until further notice.
A spokesperson said: "This decision has been taken to safeguard and protect service users, many of whom are in high-risk categories for Covid-19/coronavirus."
FlexiLink is a demand responsive transport service providing an alternative means of travel for Cheshire East residents with a disability, are aged 80 or over, or who live beyond the reach of any other public transport.
The fare is £3 per journey if you do not have a bus pass.
Meanwhile, Beam Heath Trustees have postponed Claims Day schedule for June due to the Coronavirus pandemic.
Distribution day was scheduled for Wednesday June 17. It has been re-scheduled to Wednesday October 21.
There will be the usual two sessions at The Parish Rooms from 3pm-4.30pm and 6pm-7pm.
Visits to existing recipients are due to begin in August.
Trustees have been able to keep the dividend at £40 per household for 2020.
Criteria for qualification for the dividend are unaltered and will be published in the Public Notices later in the year.
Kevin Hammersley, Chairman of The Beam Heath Trust, said: "Trustees must point out that the situation by August could be quite different to that which is existing now.
"There is a distinct possibility that 2020's distribution will be deferred until 2021. Should this be the case announcements will be made at the appropriate time."
(pic courtesy of Cheshire East Council)