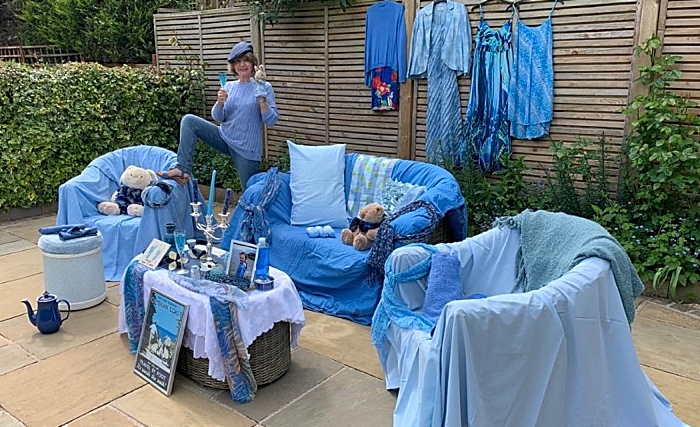 Wistaston resident Diane Debens set up a 'Covid Colour Challenge' at her house during the pandemic lockdown, writes Jonathan White.
For seven days in May, she put together a collection of different coloured materials and objects on each day of the week by going on a themed treasure hunt around her home.
Her Covid Colour Challenge included the colours red, brown, purple, black, green, pink and blue.
Each day she posted a photograph of her efforts on the popular Wistaston Facebook page – https://www.facebook.com/groups/112611379309137/ – with the hashtag #covidcolourchallenge and has inspired several other people to take part.
Covid Colour Challenge was thought up by Lexie Abel, a mother of four and former art teacher, from Australia to give herself and her family a new way of engaging with friends.
The challenge has since spread across the world via social media.
Diane said: "I thought it would be a fun thing to do and share locally in Wistaston in the hope that it would bring a smile to some faces, especially those who were self-isolating at home."