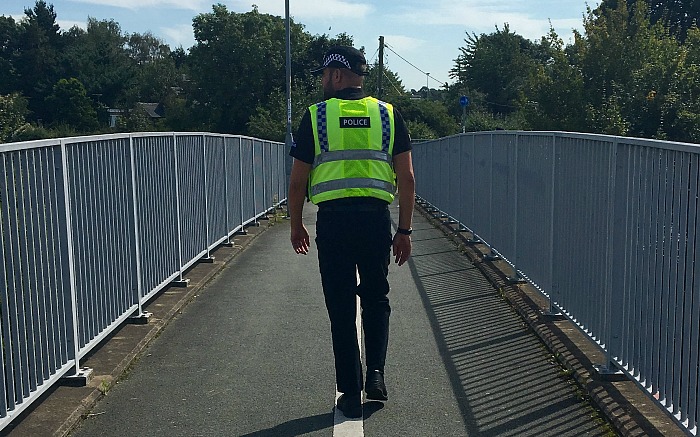 Police are investigating a crime spree in Willaston which saw cars vandalised, vehicles pelted with bricks and property damaged.
The incidents, believed to have been caused by youths, happened between 11pm (July 9) and 4am yesterday (July 10).
In one incident, a lorry was hit by a brick hurled from the bridge over the A500 in Willaston.
A number of cars parked on Wistaston Road were targeted as well as property.
Willaston officers say they have a number of potential leads.
In a statement on Willaston Community Faacebook group, police said: "We have four potential leads regarding the issues caused in Willaston.
"As stated these incidents include throwing bricks off the bridge and hitting a HGV; anti social drinking and also criminal damage to cars / properties.
"PCSO Bowman and PC Shore are investigating."
One villager said: "My grandad, who is in his late 70s, has had his car smashed up whilst parked outside his house in Willaston.
"It's disgusting anyway, but especially a shame as he has lived in the area for all of his life and has dedicated a lot of his time to helping the village and its community."
Willaston Parish Council said: "Unfortunately the village had some issues with anti-social behaviour last night.
"The incidents happened between 11pm and 4am. There was an occurrence of tresspass onto the playing field as well as damage to several cars on Wistaston Road as well as the results of ASB left in the maze area.
"If residents can please check their cars and properties for any potential damage that may have happened last night.
"Please report to the Police no matter how small it may seem. If you quote this contact record it will assist the police: CRN1015168."
Parish Council chair Cllr Craig Bailey added: "The Parish Council have since been given CCTV footage showing the youths likely responsible for the damage caused.
"I hope the police are able to identify the individuals responsible and that appropriate action is taken."
Another resident said: "I think the whole community are trying to put an end to this and find out who this was.
"I am disgusted by the behaviour of these youths and quite frankly I think the whole village has had enough."