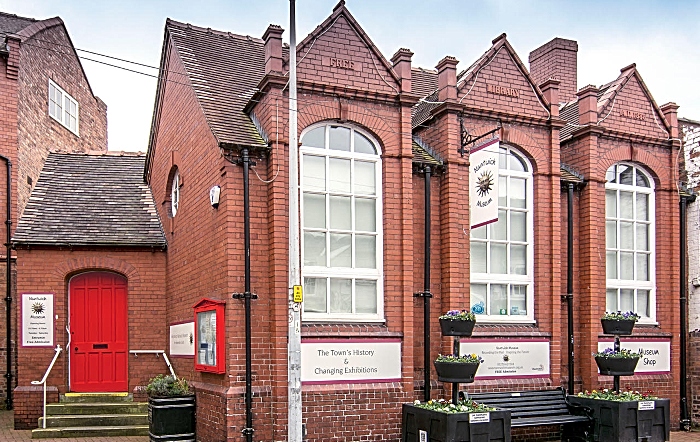 Nantwich Museum has re-scheduled its [email protected] 2020 online festival organised by Cheshire's Heritage Learning Network.
It will now take place 11am to 3pm on Sunday August 23.
The event, a collaboration between the Grosvenor Museum in Chester, The Silk Museum in Macclesfield and Nantwich Museum, involves participants submitting questions by August 12, some of which will be answered on the day through a series of short films.
Questions about the Egyptians should be sent to Natalie at [email protected], about the Romans and Victorians to Virginia at [email protected] and about the Tudors or English Civil War to Kate at: [email protected]
Nantwich Museum is providing family friendly activities through the "Resources" section of its website, https://nantwichmuseum.org.uk/learning/things-to-do/
"Events that have shaped the town" includes the downloadable comics "The Battle of Nantwich 1644" and "The Great fire of Nantwich".
There are three trails:
"Nantwich Town Trail", which guides participants around some of the most interesting sites in the town posing 13 questions in the process
"Nantwich Workhouse Trail", which tells the fascinating story of a side of past life that most people were only too keen to avoid.
And the mysterious "Nantwich Benchmark Trail".
For those not wishing to venture out, the "Nantwich Timeline" outlines the history of the town illustrated by the beautiful tapestries which generally form part of the "Nantwich History Tapestry" designed and fabricated by Museum volunteers.
Elsewhere, on the website visitors can learn about some of Nantwich's buildings and prominent people of the past as well as viewing past and current exhibitions.
Contct Nantwich Museum on [email protected]; visit www.nantwichmuseum.org.uk, https://www.facebook.com/nantwichmuseum/, https://twitter.com/NantwichMuseum