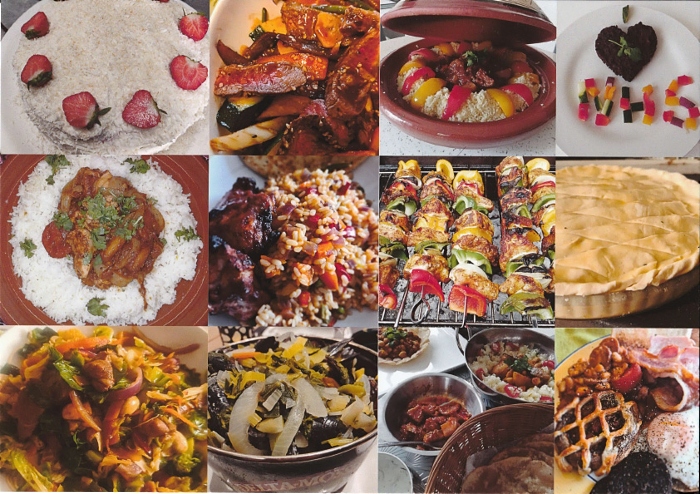 The winners of this year's Nantwich Food Festival "Lockdown Awards" have been unveiled.
Organisers launched the awards as an alternative after having to cancel the 2020 Nantwich Food Festival because of the Covid-19 pandemic.
And it had hundreds of entries to judge as the Festival Lockdown Awards celebrate the Nantwich community spirit, and the dedication of our local businesses.
Festival Chairwoman Christine Farrall said it was difficult to choose the winners from the many hundreds of nominations.
She said: "These awards have captured the imagination of local people, and the Festival Team is delighted to announce the winners, and to congratulate all those who were nominated.
"The Lockdown Awards are kindly sponsored by prominent local business, and long-term Festival sponsor, Applewood Independent Financial Advisors. We thank them sincerely for their continued support."
There are winners in a number of categories, including Covid Community Heroes, Young People's Award, Local Food Businesses, Business Positivity Award, and Lockdown Kitchen Creations.
Covid Community Heroes honours key workers and volunteers who have stepped up and responded to the help that many in our community urgently need.
Two joint winners are:
Georgia Speet: "Georgia has kept our Stapeley community alive and optimistic throughout lockdown, with her huge and varied range of initiatives including her Sponsor a Stone scheme"
Gary Socha and Aris Tsinias: "Gary & Aris made and sold Cupcakes & Greek dishes to raise much needed funds for local charities, who have suffered through the pandemic."
Young People's Award celebrates contributions of young people in the community.
Two joint winners are:
Isabella McKinney: "Bella always thinks of others, and has taken on some crazy challenges to raise money for the Wingate Centre" and "She is a wonderful girl who has baked cakes to give to NHS workers to keep them going".
Oliver Fogg – 10 year old Oliver ran 1 mile per day for 26 days – a marathon – in aid of Mid Cheshire Hospitals Charitable Fund, as the NHS does so much for all of us.
Local Food Businesses recognises those in the hospitality industry that have adapted and extended their services.
Overall winner is:
Coral Reef Chip Shop: "Coral Reef have been sending out food packages to people in need, and to NHS workers; they deserve to win this award" and "What wonderful, kind people they are; they have stepped up in a crisis to support others in need".
Business Positivity Award celebrates businesses that have shown exceptional initiative and customer satisfaction.
Overall winner is:
Clem's Traditional Greengrocers: "These guys have been a Godsend to those shielding, including my 87 year old mum, delivering high quality fruit and veg weekly" and "Super-friendly, efficient, good value and a lifeline to many".
Lockdown Kitchen Creations highlights those in the community who have used lockdown to get creative in the kitchen.
Overall winner is:
Caroline Rees: "Caroline baked weekly during lockdown. to support NHS colleagues, and decided to teach herself to make stunning cakes for her 2 children for their lockdown birthdays".
The above awards will be presented at a special event in October.
The Nantwich Food Festival team expects to be at work shortly planning for the 2021 Festival, which will take place September 3-5, 2021.