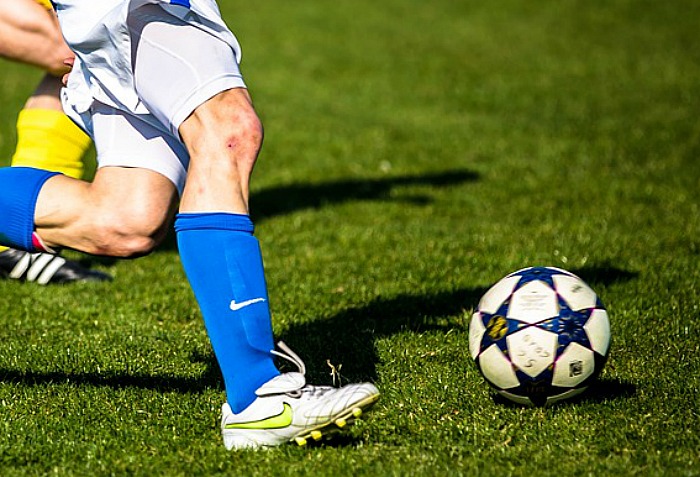 Faddiley triumphed in the Crewe Regional Sunday League Premier Division after scoring in just 13 seconds!
Their clash with The Raven, which was arranged at short notice, didn't take long to spark into life.
In their game last week, Faddiley went behind after just 13 seconds, but this week roles were reversed when Danny Lavalette ran through and netted.
The Raven battled hard throughout, but Faddiley won 4-1 with further goals from Derice Richards (2) and Chris Stokes.
Ben Durkin scored for The Raven.
George and Dragon crushed NHB 10-0.
Matty Waller scored five times, Olly Mcdonough scored a brace, and Liam Lewis, Joe Pointon and Robbie Hatton each netted once.
The Lions beat Salvador 4-2. Luke Benchir, Jay Entwistle, Danny Roberts and Russell Schofield were on target for The Lions.
Salvador scored late goals through Aaron Walker and Mason Farrell.
In Division One, newcomers Winnington Sports Club drew 2 -2 with Audlem thanks to goals from Ryan Sim and Tom Hughes. Will Cork and Alain Burcea scored for Audlem.
The game at Wheelock between Sandbach Town and Broadhurst FC was a low scoring affair, with the visitors winning 0-1 through a Danny Martin goal.
JS Bailey went down 1-2 to Cuddington FC, with Ramires Machado netting for JS Bailey.
C & N United went down 3-4 to AFC Talbot.
Tom Hayton, Mark Green and Jordan Prince scored for the home team, with Dan Bebbington, Matt Wilkinson, Declan Scott and David Johnson netting for AFC Talbot.
White Horse came from behind to beat Talbot 3-2 with goals from Alex Dale, Adam Smithies and Rhys Spence.
Ryan Moss and Mike Hickson were the Talbot marksmen.
Nantwich Pirates claimed their first win of the season by beating Princes Feathers 3-1, thanks to two goals from Joey Hilton and one from Brandon Broadhurst.
Mark Robson netted for the away side.