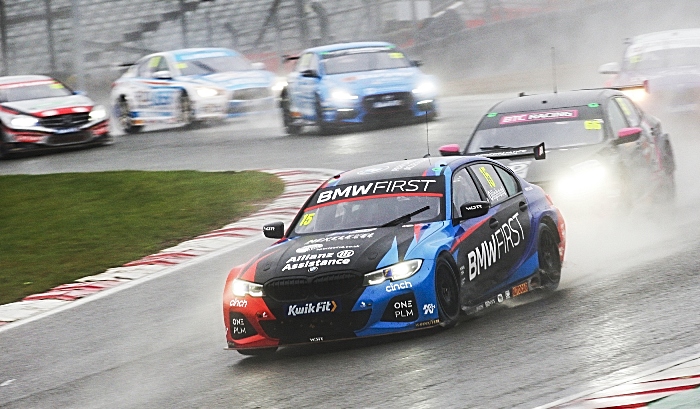 Tarporley racing driver Tom Oliphant has brought the curtain down on his best Championship season by helping his Team BMW win the Team and Manufacturers Championship titles.
On an action-packed final day of the season at Brands Hatch, Oliphant scored a trio of points finishes to secure a career-high sixth place in the overall Drivers' Championship.
The 30-year-old's sophomore season with West Surrey Racing has been one to remember.
The 330i M Sport racer scored a sensational maiden win at the second event of the year at Brands Hatch, as well as picking up a further three podium finishes along the way.
He battled challenging wet conditions in qualifying to hustle his rear-wheel-drive machine to the 12th fastest time.
The opening encounter around the Indy layout proved to be a frenetic affair, as he fought his way to tenth behind team-mate Colin Turkington.
Race two a few hours later saw Oliphant vault himself up to fifth before he found himself on the receiving end of contact.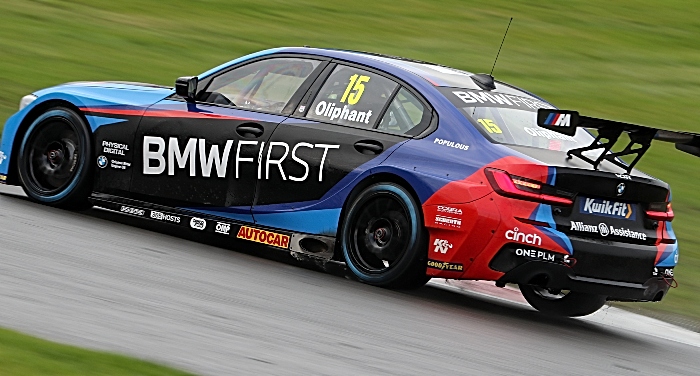 His race unraveled as he suffered a tap at Graham Hill Bend, sending him spinning off the track and down the order.
Rejoining towards the rear of the field, he managed to claw his way back to 15th for a solitary point.
Starting the final race of the season on the eighth row of the grid, the former Ginetta GT4 Supercup champion added to his points tally with a 13th place finish in treacherous conditions.
Oliphant said: "It was a challenging weekend for us as a team as we just didn't have the car in the window to properly be in the mix in those wet conditions.
"Qualifying was tough and we made the best of things in race one.
"I really felt we had the pace in the car for a top five or even a podium in race two but I was once again the victim of contact which ruined my chances. Race three was difficult but we still came away with three points finishes.
"Overall, I'm incredibly proud to have finished in sixth place overall.
"Considering where I was last year I've really elevated my game to the next level and that has shown in my results.
"I helped bring BMW the Teams' and Manufacturers' Championship titles, got my first win and a few podiums as well.
"It's been the best year of my motorsport career in terms of what I've achieved and I'm keen to carry this on into next year."
(Images from Jakob Ebrey Photography)