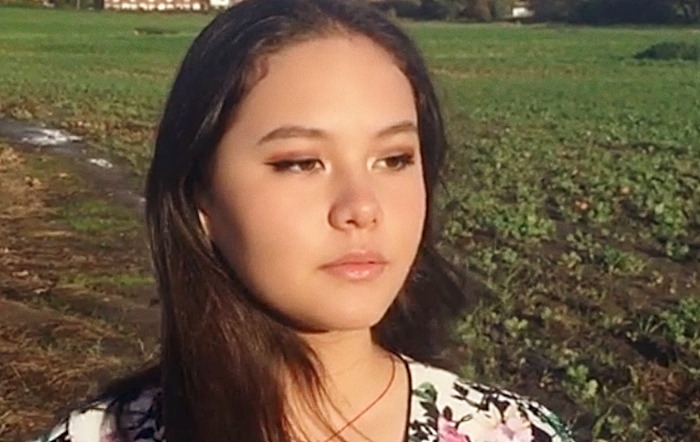 Brine Leas student Cathy Jain has released her new single 'Green Screen'.
The talented 16-year-old from Wistaston wrote the single from her bedroom, and the alt-pop song explores an imagined reality and desire to feel something.
She worked on the song remotely with a producer based in Goa, India as getting into a studio was not possible during lockdown.
Cathy made it through to the top 10 in the national Song Academy competition back in June and has performed at Nantwich Words & Music Festival several times.
She said of her new single: "It's about wanting to feel or be a part of something that you only see in movies or read in books, trying to find genuine feelings in a virtual world.
"It's an odd feeling so I developed it and wrote about getting lost in what's real and what isn't.
"The green screen was a perfect metaphor for this."
The teenager has drawn on a huge amount of unique life experiences having been originally born in Salford, before moving at a very early age to China and living her formative years in Beijing.
Cathy can speak fluent Mandarin and along with the guitar, can play the Guzheng.
Her family briefly relocated to Canberra, Australia, before returning to the north of England in Wistaston.
She feels this nomadic upbringing has massively informed her songwriting, having been inspired by artists such as King Princess, Conan Gray and Joji.
"I'm interested in the way people present themselves to others, especially young people who have so much strength and awareness in the world but at the same time have an insecurity and lack of confidence that can make them feel alone."
'Green Screen' caps off a successful first year of releasing music, despite lockdown, exam cancellations and school closures.
She released "I See Us In Heaven" and "Artificial" early in 2020, and both releases received support from Radio 1 Introducing Hot List and BBC Introducing Stoke.
"I See Us In Heaven" was also included in the Song Academy 2020 Song Writing Award.