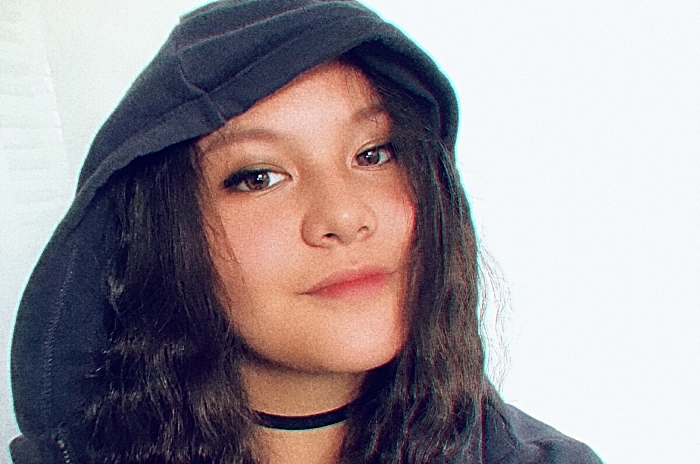 A Brine Leas School student is one of the top ten finalists in the national song academy 2020 Young Songwriters Competition.
Cathy Jain, from Wistaston, has made it through from hundreds entries in her category across the UK in the contest run by The Song Academy.
The top three will be announced on June 2.
Cathy, 16, has been singing and performing for several years, and has appeared at the Nantwich Words & Music Festival several times.
She was due to be taking her GCSEs at Brine Leas this year before the pandemic lockdown scuppered those plans.
Her dad Scott said: "Now that there are no exams she has more time for music so she's pretty happy about that!
"This is the first time she has entered the competition.
"The song that she submitted was recorded in her bedroom and then sent to a friend of ours who has a home studio to produce it."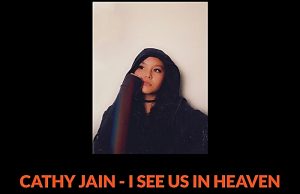 That song, called "I See Us In Heaven", was played on BBC Radio Stoke Introducing show for new artists and also got a spin on BBC Radio 1.
And the positive reaction persuaded Cathy to enter it into the competition.
Cathy has been the featured local artist of the week on The Cat breakfast show a few times and will be on again next week on the 8.30 morning show.
Her friends have also been helping out, with artwork for the songs released done by one of Brine Leas friends, Katie Everett.
This year's competition by www.songacademy.co.uk attracted more than 700 entries from aspiring young songwriters aged 8-18 across the world.
As in previous years, 70% of entrants were girls.
This year's panel of award-winning judges includes Tom Odell, Imelda May, Miranda Cooper, Eg White, Emily Philips, Sacha Skarbek, Harley Alexander, Paul Adam, Dan Gillespie Sells, Sodajerker and Janet Devlin.
The Top 3 songs will be announced on June 2 and winners announced on June 20.
A live Young Songwriter 2020 showcase is planned for Saturday November 17 at The Tabernacle, Notting Hill, London.
One of The Young Songwriter 2020 judges, platinum selling songwriter Emily Phillips, listened to all the entries.
She said: "It has been quite an experience to listen to 700+ original songs written by young people in a short space of time.
"Peoples' reactions to songs vary as we all have our own individual relationship to music, so on that basis, I hope this process can be understood as a guide rather than a rule.
"The values I have been listening out for are: captivating melodies, evocative lyrics, a coherent structure, a catchy chorus, emotive performances, clever use of rhyme, a sense of anticipation, and strong concepts.
"The chances of all these attributes ending up in one song are incredibly rare, even in the commercial music world, and beyond."
You can listen to Cathy's song, I See Us In Heaven, below: