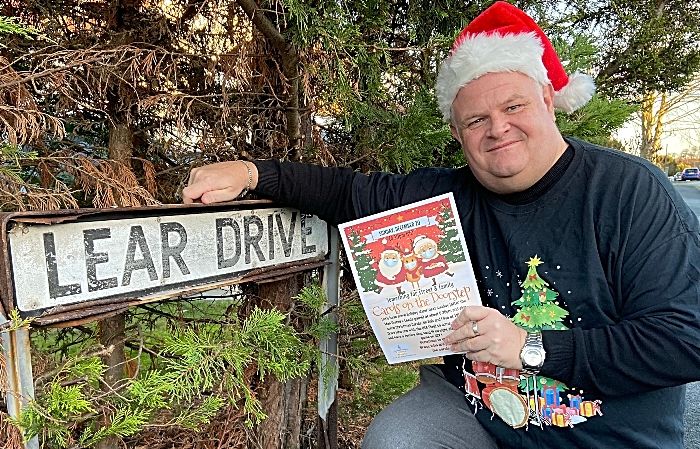 A community-spirited Wistaston man staged a Christmas carol concert in his street, writes Jonathan White.
Robert Richardson, of Lear Drive, publicised the concert online and by posting information and carol lyric sheets through the doors of his neighbours.
Robert is a life-long supporter of Manchester United, so timed the concert to take place immediately after he had watched the match between the Red Devils and Leeds United on television!
He is also a member of Crewe Brass and set up a mobile speaker in his driveway to play a backing CD of the band's Christmas music to accompany the carols.
Residents were asked to stand on their doorstep or footpath and join in the singalong.
Participants were also encouraged to wear Christmas jumpers or a Santa hat, with children encouraged to find something to shake or rattle.
Carols sung were 'O Little Town of Bethlehem', 'Silent Night', 'Hark! The Herald Angels Sing', 'O Come, All Ye Faithful', 'Good King Wenceslas', 'God Rest You Merry, Gentlemen' reaching a crescendo with a resounding rendition of 'Jingle Bells'.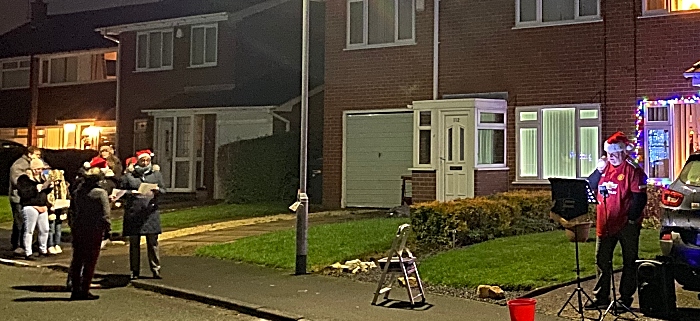 This year Robert also played his side drum on his driveway for all ten Clap for our Carers weekly events and for a Remembrance Sunday Service, and has read children's stories live over the internet during the lockdowns.
He said: "I know it sounds daft but with no church carol services due to the pandemic, it's the only way people can sing Christmas carols this year.
"I hope it gave everyone a lift and added to the sense of community during this difficult period."
Donations were welcomed for Crewe Brass, who provided the music, either via a collection bucket or online: https://www.gofundme.com/f/-campaign-for-crewe-brass
For further information relating to Crewe Brass visit: Facebook https://www.facebook.com/crewebrass and http://crewebrass.co.uk/