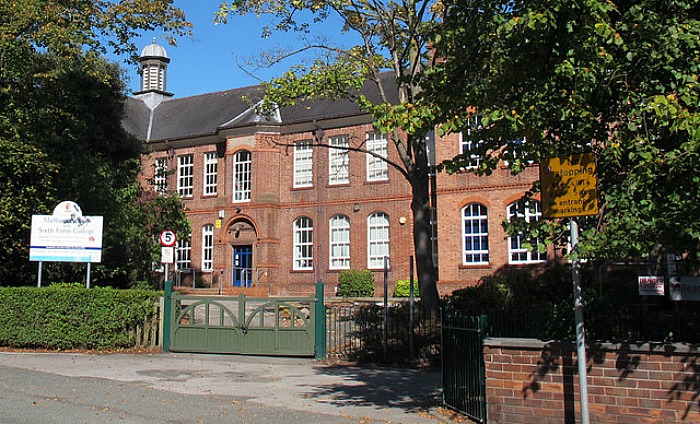 Nantwich headteachers have praised the response of the community after appealing for help to deliver mass Covid testing of pupils on site.
David Cole, head of Brine Leas Academy, and John Harrison at Malbank have been working over Christmas to plan for the testing after the Government announced new return dates and mass testing requirements.
Pupils in exam years 11 and 13 will be returning January 11, with the rest returning on January 18.
Online teaching will take place before those return dates.
Nantwich News published the Brine Leas and Malbank School appeal for an army of volunteers to help deliver the mass testing programme, as guided by Ministers.
Mr Cole said: "We thank Nantwich News for the help with volunteers.
"The community has responded, and I am really pleased with the offers of help that we've received.
"The situation is dynamic and while at this stage we have more than enough volunteers, people's availability and the demands of the testing programme may change.
"So I would still encourage people to contact us on [email protected]"
Mr Harrison added: "We have had 25 volunteers and will be contacting them later today to start the training procedures and to ascertain their concrete availability for the 13 day period of mass testing we intend to run.
"Although challenging, planning is going well and we are confident we will have an effective system in place for the return of students."
The delay to a return of pupils to secondary schools is to allow staff to organise and undertake the mass testing of students and staff required for the safe reopening of schools.
"The logistics and planning for this will take place over the next two weeks as the necessary information and equipment is made available to us," added Mr Cole.
"Nationally this will mean that somewhere in the region of 10 million tests will have taken place in secondary schools and this is obviously a significant undertaking.
"I want everyone to return to school at the earliest opportunity, in the safest way possible.
"The testing of staff and students will help us to achieve this.
"Decisions made by the UK government and the Department of Education have a direct impact on what we can or are directed to achieve and each of these has an impact on the school and its community.
"We await further announcements this week as to how that impact is managed."
Parents are urged to check emails and Brine Leas and Malbank school websites for updates.