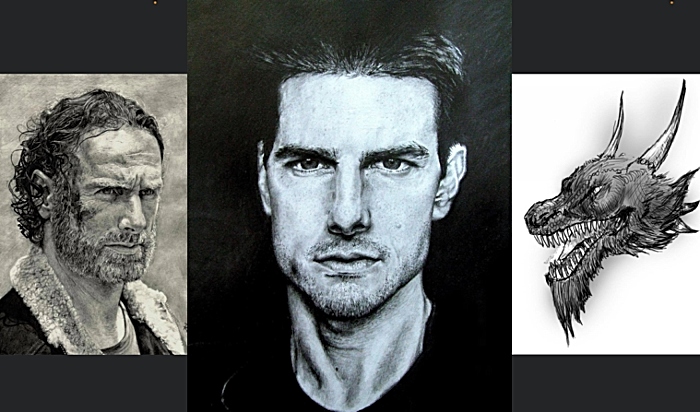 Nantwich Town Wolves VIFC are to raffle off artwork donated to the club to help raise valuable funds.
The club, for visually impaired footballers, is hoping its followers/supporters will engage with the raffle for the commissioned artwork sketched by freelance artist, Rizwan.
Craig Acton, who helps run Nantwich Town Wolves, said: "This fantastic donation will be 1st prize in a raffle and the winning ticket allows the person to correspond with Rizwan and to have a picture turned into an amazing drawing.
"There will be more prizes available in the form of e-vouchers, due to the current lockdown."
Tickets for the raffle are £2 each or 6 for £10.
The raffle date ends on January 31. Winners will be announced soon after.
"We at Nantwich would like to thank Rizwan Riyazuddin for the donation and all our supporters for taking part," added Craig.
"Some of Rizwan's work is shown on his Facebook page Rizwans Art Gallery."
For more details and to enter the raffle, visit the Nantwich Town Wolves Facebook page here.