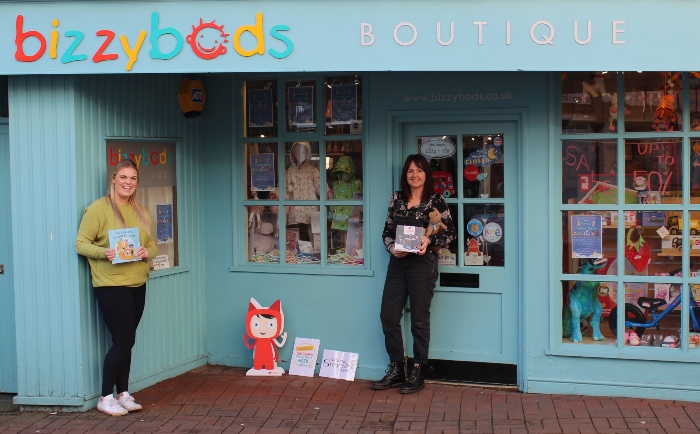 A Nantwich author and a children's boutique owner have teamed up to provide parents with virtual storytelling sessions, writes Hannah Youds.
Sarah Mellor and Mandy Platt have teamed up for National Storytelling Week as well as Place2be's children's mental health week.
The pair are raising money for a charity that "provides mental health support in schools through one-to-one and group counselling".
Children's author Sarah, pen name SJ Hudson,  said: "The event is our way of giving back to the community during lockdown 3.
"I have suffered with my own mental health and through my work and writing, I would like to support children with theirs by raising awareness.
"Both of us are passionate about the importance of sharing the magic of books with our own children and this way we can spread the joy virtually.
"Each night, we are also posting activities for children to take part in to be entered into a competition to win a story book.
"There will be 3 winners from the week announced on February 7."
Mandy is owner of Bizzybods boutique in Hospital Street, Nantwich, and wants to help bring the event to people's homes.
The virtual storytelling sessions will be taking place between January 30 and February 6, with a different segment being provided each night.
A range of stories from different authors will be read.
No payment is required in order to attend the events throughout the week, although a fundraising page is set up for any donations made during that time.
However, on February 7, SJ Hudson will be debuting a live reading of her own story 'The Lion who Longed for Spots'.
As previously reported by Nantwich News, the book is inspired by her own personal struggle with anxiety and depression.
This is a paid event and all the proceeds will be going to the Places2be charity.
Facebook page for the free virtual events: https://fb.me/e/3YVhbgchk
Facebook page for the charity event: https://fb.me/e/1ZimipfDr