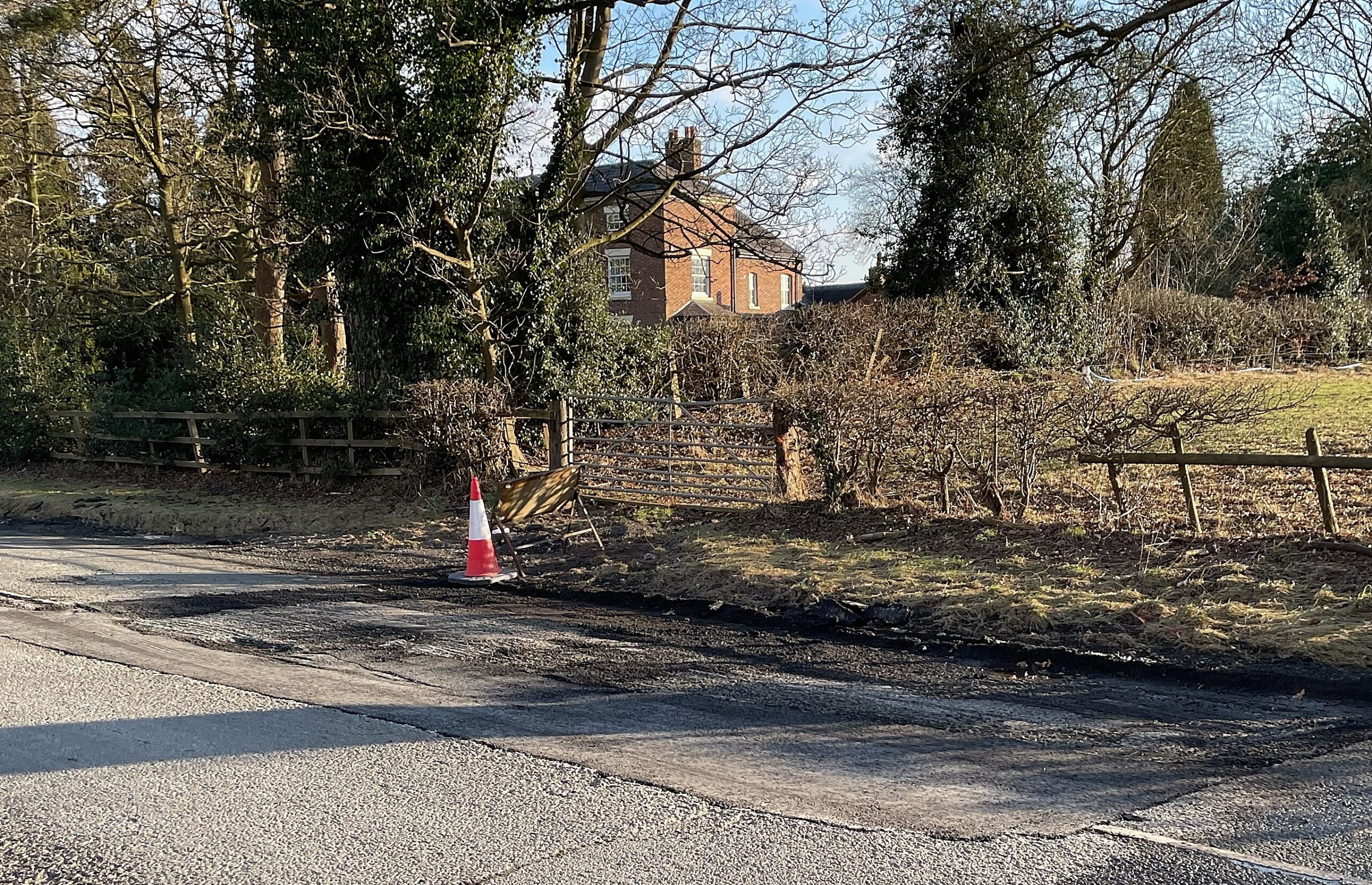 Bosses at Cheerbrook Farm Shop in Nantwich say they are still open this weekend – despite the main A51 Newcastle Road being closed by highways for major repair work.
The business was preparing for a busy Valentine's weekend when they told about the closure by a customer.
Cheshire East Council highways are shutting the road between Cheerbrook roundabout and the traffic lights with Elwood Way to repair a series of potholes in the carriageway caused more than two weeks ago by Storm Christopher.
CEC say the road will be closed between 9.30am and 3.30pm tomorrow (Saturday February 13). Signs say access to businesses will be maintained.
But Cheerbrook say they have been inundated with calls from customers saying they can't get in.
A spokeswoman for Cheerbrook said: "The current road closure on Newcastle Road has caused a great deal of disruption to our business.
"We have a very busy weekend planned with Valentine's Afternoon Tea collections among other things!
"We want to reassure customers that we remain open and you can access Cheerbrook while the road is closed."
They fear that "it is not at all obvious that customers can make it through".
Cheerbrook is open 9.00-5.30 Friday and Saturday, 10.00-4.00 on Sunday.
A spokesman for Cheshire East Council said Cheerbrook was contacted yesterday by phone.
Cllr Laura Crane earlier said: "A highways officer has visited the site and repair work has been prioritised – with patching work due to be done on Friday 12 and Saturday 13 February.
"This will require a closure from the roundabout to the lights between 9.30am and 3.30pm on the Friday and then a single lane closure from the roundabout between 9.30am and 3.30pm on Saturday.
"Diversions will be in place, access to businesses will be maintained and gatemen will be in place for access management."
(Pic by Hannah Youds)