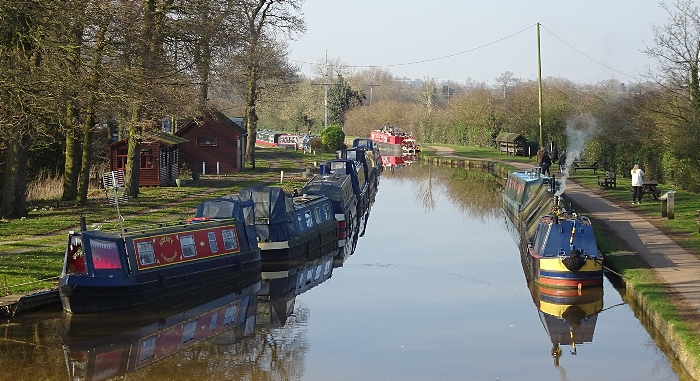 The Shropshire Union Canal has revealed one of its secrets near Nantwich during the pandemic, writes Jonathan White.
The rarely seen "Shroppie Shelf" has become visible below the water because of fewer boats using the waterway.
Under current Covid-19 lockdown regulations only people who live aboard their boat can be on them, due to the official 'Stay at home' order.
They can only move their boat for essential travel which includes accessing water or waste facilities and getting food and supplies.
The reduced number of boats moving along the canal system has led to the water becoming clearer as less silt and sediment is stirred up.
As a result, the "Shroppie Shelf" – a protruding concrete shelf located a few inches below water level – is visible.
When the Shropshire Union Canal was constructed 200 years ago the shelf was cutting-edge technology used to reduce wash and protect the embankment.
Working boats at the time stopped at wharfs overnight so the shelf itself was not a problem.
However, the modern popularity of the canal system has meant the hidden underwater feature has often caught out the unwary boater.
Boaters familiar with the "Shroppie Shelf" carry small tyres to place between the bank and the boat to protect their boat when mooring.

(Images courtesy of Jonathan White)