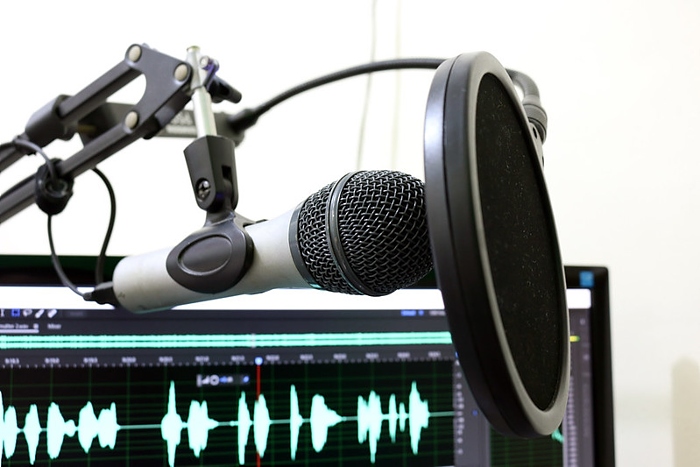 Young people in Nantwich will be exploring a range of topics as part of a new podcast project.
Students from Malbank and Brine Leas High school will work with RedShift Radio, an online community radio station, and will be taught new podcasting skills around research, productions, presentation and promotion.
Podcasts will cover a number of topics and young people will interview and run question and answer sessions with people from the community.
All podcast topics will focus on people or groups who help to keep communities safe.
Funding for the project has come from the Police and Crime Commissioner for Cheshire.
Police officers, firefighters, first responders and Cheshire Police's rural crime team are among those planned to support the sessions.
Following the podcast, young people will write blogs to reinforce the information within the podcast and develop their written skills.
After an initial 10-week pilot, it is hoped young people will continue to deliver podcasts on further issues with the skills they have learnt.
Redshift Radio worked alongside Nantwich-based PC Matthew Stonier to develop the concept and submit an application for funding to the Commissioner's new community police fund.
The fund has been developed using money seized from criminals under the Proceeds of Crime Act (PoCA) 2002.
Police Crime Commissioner David Keane said: "Providing young people with something positive to do alongside the development of new skills is important.
"The messages the young people will explore are really important for the whole community and it is hoped that young people can make the messages more engaging. Providing the information in this format helps to widen the audience and engage more people.
"The funding will enable the young people to work alongside experts and give them a true insight into the world of radio."
Meanwhile, seven other youth engagement projects will launch in Crewe and Holmes Chapel thanks to funding.
Two new football sessions will start in partnership with Crewe Alexandra FC targeting young people from the Crewe South and Shavington and Rope policing areas.
Sessions will be delivered by qualified coaches and will look to engage with teenagers, providing a fun and engaging sessions to deter them from engaging in anti-social behavior.
Recreation facilities on McLaren Street in Crewe North area will play host to a new street sports session.
Sessions will be delivered in partnership with Sale Sharks Community Trust and offer young people the chance to take part in a fun rugby sessions.
Bunbury Youth club will make their club more welcoming with a full makeover, and a new lunch-time sports club will start in Wistaston and Willaston.
(Image by M Johnson under creative commons. See more of his work here www.songsimian.com)