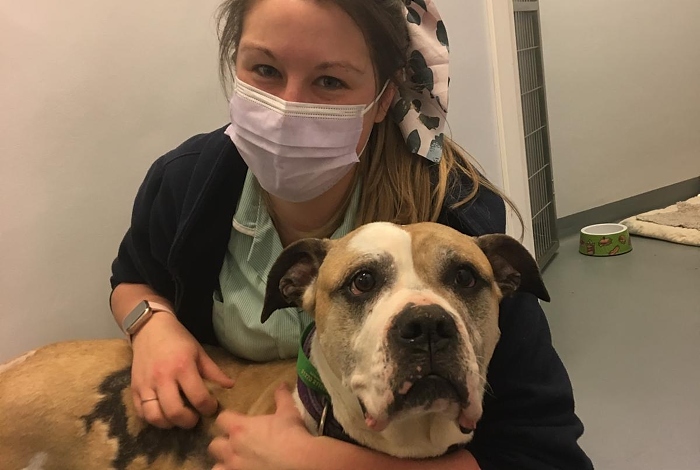 A dog who was rescued by the RSPCA when her South Cheshire owner could not take care of her, needs major surgery on both back legs to help her work properly.
Eight-year-old American bulldog Marley arrived at the charity's Crewe and Nantwich District branch in February after being signed over into their care.
Dog rehoming coordinator Debbie Salmon said: "Marley is such a sweet, loving girl that we knew it wouldn't be difficult to find her a wonderful new home.
"However, when she came into kennels we quickly noticed that she was struggling to move and her back legs didn't move right when she was walking.
"She never ran out to greet us or jumped up for a treat.
"She never bounded around the fields or joined in the ball games with her friends.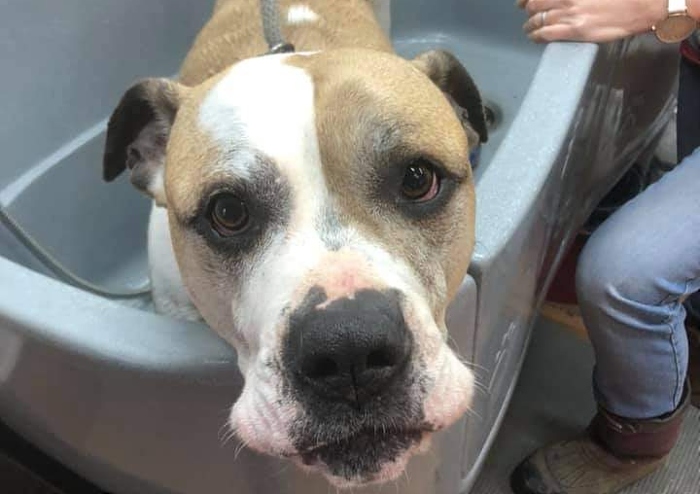 "She was stumbling on walks and struggled to get up in the mornings; she was clearly in significant discomfort.
"We took her to the vet and they said she'd need cruciate ligament surgery on both back legs.
"It looks as though she damaged both ligaments some time ago and the major surgery is expected to cost around £5,000."
The branch launched a special fundraising appeal and booked her in for surgery.
Her first operation took place on Wednesday March 17.  She will have the second operation four weeks later in April.
Debbie added: "Marley has the most beautiful nature and such a gentle personality.
"She is a real bottom wiggler! Her tail doesn't stop wagging until you have said 'hello'!
"She will give you her paw, sit patiently for a treat, give the best cuddle ever and is an excellent listener. In fact, she's a little star."
When she has recovered from her operations, the team hopes to find her a new home.
To help support the branch and contribute towards Marley's surgery donate via their Facebook fundraiser
www.facebook.com/donate/190325605893977/191826915743846/