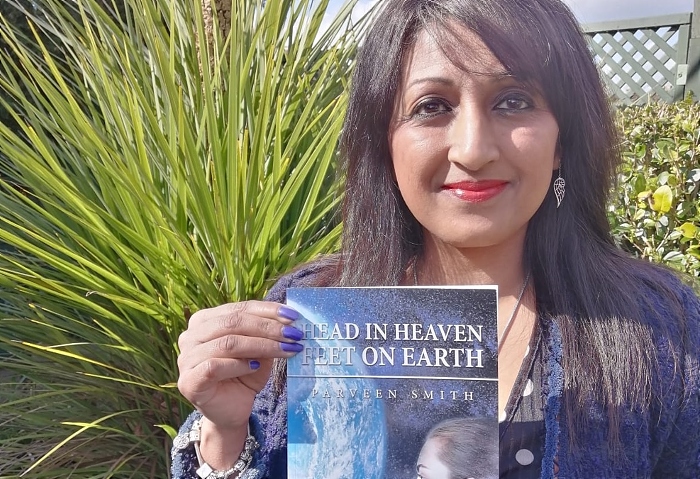 Nantwich Bookshop is to host a "Local Author Event" on Friday April 23 at 6pm.
Parveen Smith will be launching her latest book "Head in Heaven Feet on Earth" at the event outside Bookshop.
Parveen's journey began when she became ill in 2005.
She wrote her first book to tell the world of her angelic experiences. Her visions were amplified during her illness.
As she was recovering, she helped many people to start, or enhance their spiritual journey.
Parveen said: "I am delighted to be part of the first book event at Nantwich bookshop as I believe in supporting local businesses.
"I am honoured during these times as a local author to have this opportunity. I love meeting people and look forward to the book launch.
"It takes me back almost fourteen years since my first book signing at Nantwich bookshop, which sold as a best seller in time."
Denise Lawson, Nantwich Bookshop & Coffee Lounge, said: "We are so thrilled to be doing a book launch at the shop after all this time.
"Over the past year we have had to cancel all events, so we are really looking forward to hosting Parveen.
"It is a slightly earlier starting time because we are outside for this event. Book early to avoid disappointment."
In view of existing lockdown rules, this event will take place outside, under cover of the shop's familiar Gazebo.
Tickets for this event will be £7.50 per person and will include a plate of Tapas and a glass of Prosecco served to you at your seat.
There will be a £2.50 discount against a book purchased on the night.
The maximum number of people who can be 'hosted' is 30.
Call 01270 611665 or email [email protected]
(Image and words by Jonathan White)