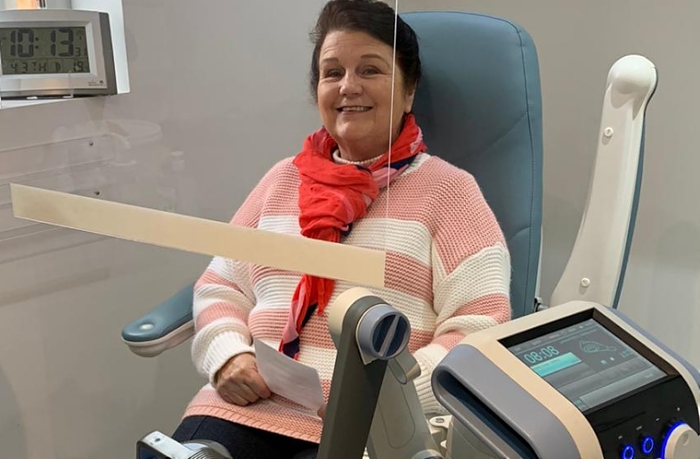 A Nantwich woman has told how a revolutionary piece of kit run by Nantwich Clinic has helped change her life.
Clinic owners Tom and Gill Fox have a high-tech piece of equipment called Super Inductive System (SIS) which they believe brings hope to many suffering chronic and acute pain.
And for Patsy Mottram, using SIS for weeks has meant an end to chronic debilitating knee pain and a chance to renew her love for walking!
The 64-year-old's knee troubles left her feeling tired and frustrated, preventing her from getting on with normal everyday tasks.
Patsy grew up in Nantwich, with Irish parents, and has lived here ever since, bringing up three children who are all now grown-up.
She loved hiking the hills and costal paths, an enjoyment she has enjoyed most of her life.
However over the past 10 years she has struggled to continue this hobby, only being able to walk on flat ground, as the pain was just too much in her knees.
"Even day-to-day life had become debilitating," she said.
"Simple things like walking down the stairs, lifting, including her grandchildren, wouldn't be without pain.
"The SIS Treatment has been a life changer."
Patsy has returned to walking, gardening, being able to kneel.
She is looking to climb Snowdon with the help of this treatment.
Tom and Gill, who are expanding their Nantwich Clinic business to open in a new larger "Health Hub" off Newcastle Road, invested in the Super Inductive System (SIS) as it delivers an intense electromagnetic field to specific body parts, with no need to undress.
The machine brings immediate and lasting pain relief for chronic or acute pain.
It will help treat many patients suffering from long term pain, backache, slipped disc, nerve damage, carpel tunnel, ligament and joint pain and sprains.
It can also speed the fracture healing process and has been used by athletes to allow them to get back to training sooner after injury.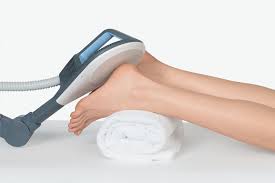 Gill said: "We are currently using it to treat patients with MS and Parkinson's with positive results.
"The frequency of the electromagnetic field used can be altered for different results.
"The machine can relax muscles, strengthen muscles, relieve pain, loosen stiff joints and support fracture healing."
Does the SIS therapy hurt?
No, the therapy does not hurt. According to the treated area and therapy parameters, the patient experiences muscle contractions or may feel slight tingling. Muscle contractions occur during strengthening or joint mobilization, whereas slight tingling is perceived during pain management therapy.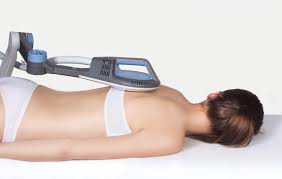 How many sessions will I need?
Number of sessions depends on your condition. Although the Super Inductive System therapy brings immediate relief, to maintain long-term results it is recommended to attend up to 5 therapies in acute conditions and up to 10 therapies in chronic condition.
Is the SIS therapy connected with any risks?
The therapy is harmless and without side-effects. To ensure maximum comfort, the intensity of stimulation can be fully adjusted during the therapy according to patient's subjective perception. The Super Inductive System is equipped with Therapy Targeting Mode, which ensures precise delivery of the therapy to the affected area.