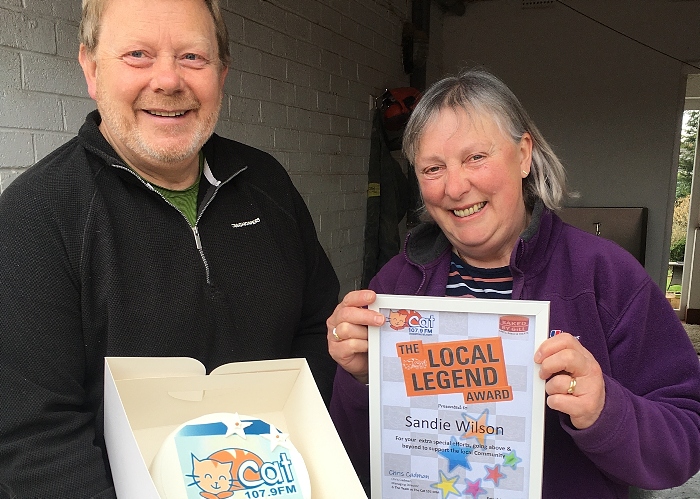 A Wistaston artist who donated a sculpture to her village has been named as the latest "Local Legend" winners by The Cat FM.
Sandie Wilson received her "Baked by Gill" Cat Cake and Local Legend certificate from presenter David Foulkes.
Sandie donated a chainsaw sculpture she created to the village to be enjoyed by everyone.
The oak owl sculpture has been displayed in the Joey the Swan recreation ground by the Wistaston Conservation Group.
Chris Cadman, Managing Director of The Cat said: "Sandie's chainsaw exploits will no doubt bring a smile to everybody who sees it.
"As we remember the past twelve months of lockdown having something beautiful, created in these difficult times, make Sandie and her Owl worthy winner of this month's Local Legend Award."
The Local Legend Award looks to recognise the work of local individuals and organisations who have gone that extra mile in support of their communities.
If you know someone who has gone the extra mile and deserves recognition, send your nomination with full details to [email protected]