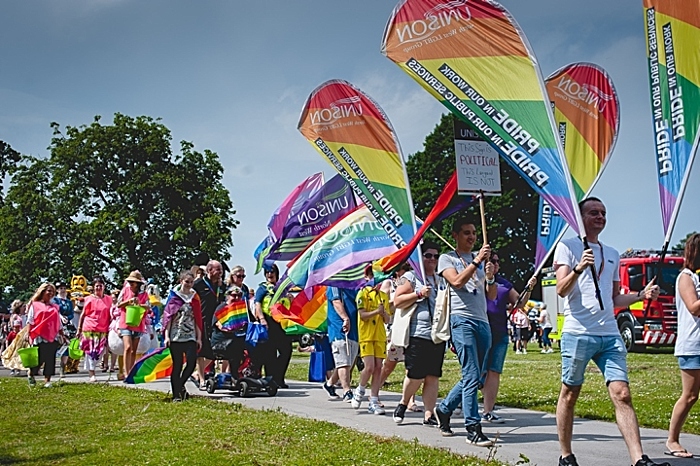 Crewe Pride in the Park will now be held on Saturday September 25, organisers have announced.
The virtual event had initially been planned for August 14.
The decision to change the date was made following a review of the continuing impacts of the Covid-19 pandemic.
The rescheduled event will be held virtually and will follow a summer of celebrations for the LGBTQ+ community across the borough and beyond.
As well as attending the event online, residents are invited to send in videos as part of a virtual parade, which will be screened on the day.
More information about this, alongside the latest updates can be found on the Crewe Pride in the Park website.
This year's show will take place from 2pm-6pm and feature interviews, music and special guests.
Confirmed guests include drag queen Cherry Valentine – of RuPaul's Drag Race, Doncaster-based band Bang Bang Romeo and singer Sam Callahan.
There will also be competitions for all ages in the run-up to the event.
Jane Burns, executive director for corporate services, with responsibility for equality and diversity, said: "The decision to postpone this event was not taken lightly, but was made to ensure that we can put on the best show possible to celebrate our LGBTQ+ community in Crewe and Cheshire East.
"This event reflects our ambition for a fair, open and green borough, where every individual is equal and represented.
"The pandemic has added increased pressures to the council, our partners and sponsors, including key sponsors Bentley Motors and Crewe Town Council.
"I'd like to thank everyone who is working hard to deliver this event.
"Rescheduling until 25 September means we can make it a day to remember for our communities."
A spokesperson from Crewe Town Council said: "We are proud to once again be sponsoring Crewe Pride in the Park.
"This event is vitally important – irrespective of whether it is a physical event, or a virtual one – because it is a beacon of the respect and tolerance that so many fought, and lost their lives for; and, it is an ongoing pledge to be better, to do better, to keep pushing forward together, because at the end of the day we all deserve respect and tolerance for simply being human."