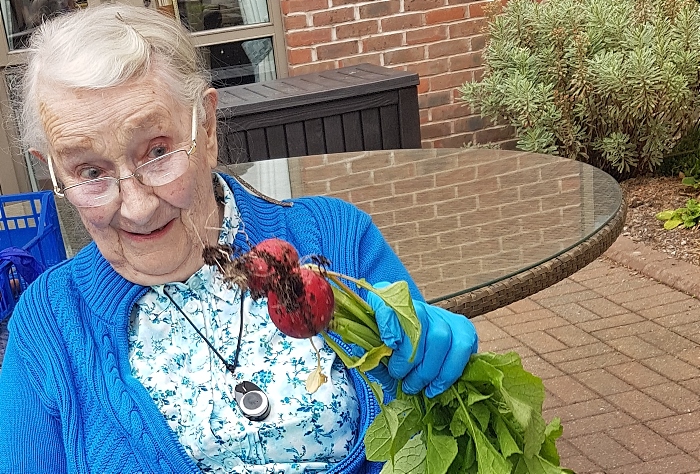 Green-fingered residents at Richmond Village Nantwich have been keeping fit – by producing a bumper radish crop of their own!
Grown from seed and planted out earlier in the year, the radishes were harvested and given to Head Chef Wai who is using them in his salads.
Many elderly people living in the village and on-site care home had large gardens and allotments of their own before arriving there and want to continue "pottering".
Head of Activities Jane-Ann Stubbs is full of enthusiasm when it comes to gardening and can often be seen digging outside with the residents.
They work on the raised kitchen garden beds and help Head Gardener Johnathan with rose beds and fully stocked borders on the four-and-a-half acre site.
"It's great exercise," said Jane-Ann.
"And good for the soul. You simply can't feel down when you are out in the fresh air doing a little planting, deadheading and weeding.
"We love it," added resident Racheal Sherwin holding up a radish to admire.
"We've planted all sorts but these are one of our first crops. We are really looking forward to eating them!"