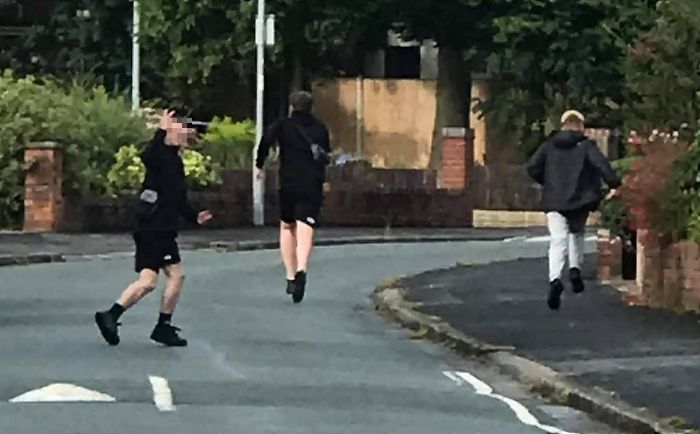 Police chiefs say they are working to identify a gang of youths plaguing residents in parts of Nantwich over the past week.
People have complained about being threatened with violence, threats to property, subject to lewd behaviour, and vandalism.
Witnesses say it is a group of around 4 or 5 teenagers, mainly boys, in and around the Barony Park area.
One resident said his family were threatened in Brereton Drive by the gang.
He said: "My partner and my two young children were threatened by a few teenagers.
"They were smashing glass bottles near by and threatened to burn our house down."
Another added: "We encountered these delightful teenagers, about five boys and a girl. We were on Highfields Drive around 7pm.
"They threatened to kill my puppy with a knife – in front of my 11-year-old daughter!"
And a third resident stated on Facebook: "We reported the same group to the police after they walked down the road pulling all the bins over.
"Hopefully, the more they get reported, the more likely something might get done."
Inspector Andy Smith said today they were aware of the incidents reported to them by various residents.
He added: "We understand how this type of behaviour can impact on a local neighbourhood and we are not taking this lightly.
"It's not acceptable and we are making a number of enquiries to find those responsible in order to put a stop to this.
"I'd urge anyone who witnesses the anti-social behaviour to contact our local team on https://www.cheshire.police.uk/a/your-area/local-policing-team-contact/contact-your-local-policing-team/
(Image courtesy of Nantwich Community FB)